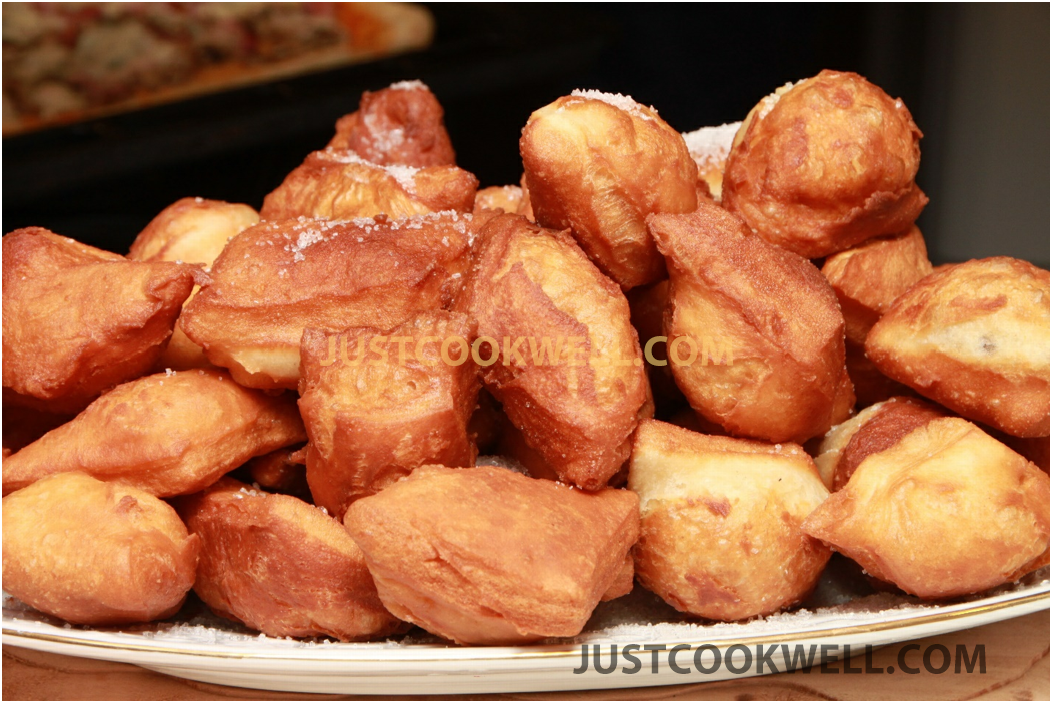 Presenting an all-time favorite banana fritter recipe from Chiquita Banana's Recipe Book. This vintage recipe appeared in 1950 and has only increased in popularity since then. Banana fritters make an amazing breakfast choice; however, according to the recipe, you can also have them as a side dish or dessert.
Serves 4-6 (24 fritters) | Prep. time 20 min. | Cooking time 15 min.
Ingredients
6 firm yellow bananas
1 cup flour Melted fat or canola/vegetable oil
Batter
4 teaspoons baking powder
2 cups sifted flour
2 ½ teaspoons salt
2 eggs, beaten
½ cup sugar
4 teaspoons melted butter or shortening
⅔ cup milk
Directions
Combine the baking powder, salt, sugar and flour in a medium-large bowl.
Beat the egg, milk and shortening in another bowl.
Combine the mixtures to make a smooth batter.
Add oil to a deep skillet or saucepan until ⅓–½ full.
Heat it over medium heat to about 375°F. Note: For shallow fry, keep oil level to ½–1 inch deep.
Test by adding a 1-inch bread cube; it should get brown in 40 seconds.
Peel the bananas and cut them crosswise into 3–4 diagonal pieces. Coat well with the batter and fry in batches until they
turn evenly golden, about 5–6 minutes.
Drain over paper towels and serve warm with some whipped cream or maple syrup (optional).