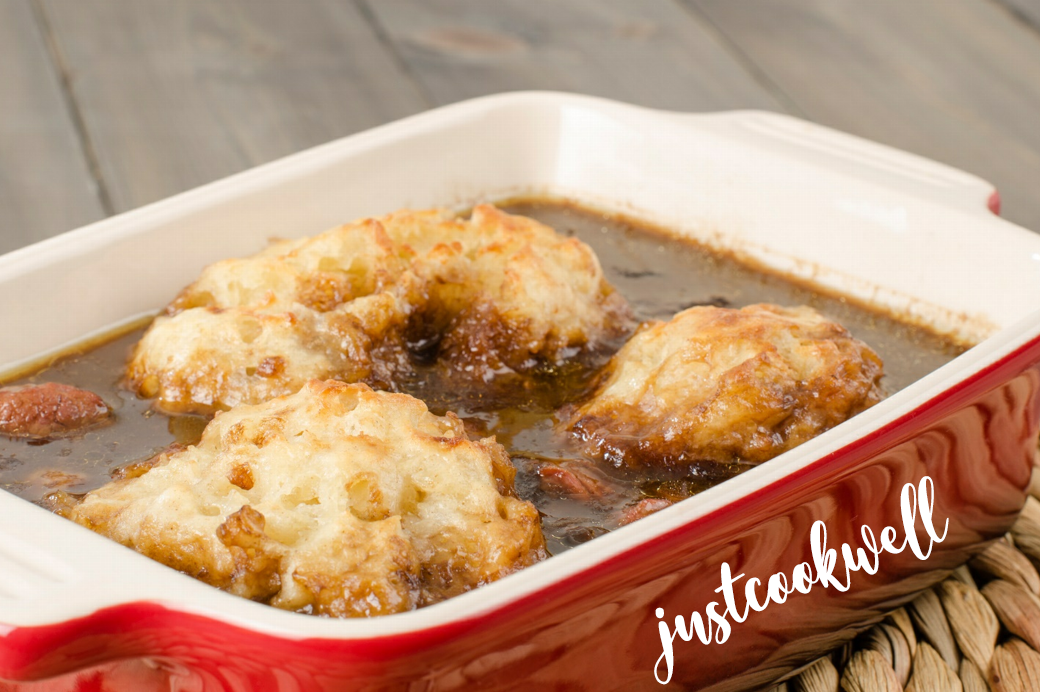 Make your upcoming weekend a really special one with these vintage lamb stew dumplings from the 1950s. With the added goodness of veggies, this is a special treat for dumpling lovers.
Serves 6–8 | Prep. time 10 minutes | Cooking time 20–30 minutes
Ingredients
3 tablespoons butter
2½ pounds boneless lamb, cut into 2-inch cubes Water or beef stock
1 teaspoon salt
⅛ teaspoon pepper
2 teaspoons Worcestershire sauce
8 small carrots, peeled and cut into 1-inch pieces
1 cup diced celery
½ cup diced onion
1½ teaspoons celery salt
Dumplings
2 teaspoons baking powder 1
½ cups sifted flour
¾ teaspoon salt
3 tablespoons shortening or melted butter
¾ cup milk
Directions
Heat the butter in a large cooking pot over medium heat.
Add the lamb and stir-cook until evenly brown.
Add the salt, pepper, Worcestershire sauce, and enough water (or beef stock) to cover the lamb. Bring to a boil.
Simmer the mixture over low heat for about 1–1½ hours until the meat is tender.
While the lamb is cooking, prepare the dumplings. In a bowl mix the baking powder, flour and salt. Add the shortening (or butter) and milk. Mix until just combine and the dough holds together. Do not overmix for fluffier dumplings.
Add the celery salt and vegetables to the lamb and simmer for 10 more minutes. Season to taste.
Drop large spoonfuls of the dumpling mixture one at a time into the lamb stew.
Simmer for 10 minutes. Cover with lid or foil and simmer for 10 more minutes.
Serve the stew warm.