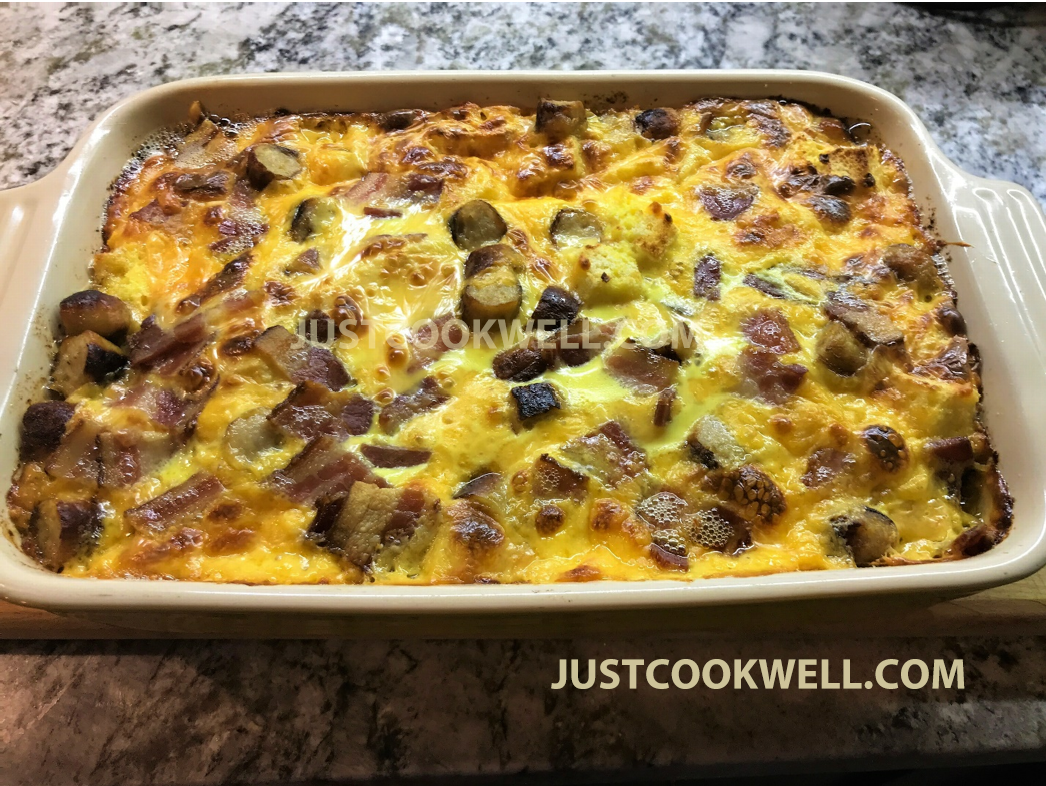 How about a glorious vintage breakfast casserole packed with delicious Velveeta cheese? It provides a protein punch with the addition of bacon, sausage and eggs. Get ready for this nutritious breakfast!
Serves 12 | Prep. time 10–15 minutes | Cooking time 60 minutes
Ingredients
1 quart milk
8 eggs
8 slices bread,
crust removed and cut into bite-size pieces
⅔ pound Velveeta, sliced Pinch salt
2 cups grated cheese (mild cheddar or your choice)
6–8 slices cooked bacon, crumbled
¼ teaspoon dry mustard
1 (10-ounce) package of pork breakfast sausage,
cooked and drained over paper towels
Directions
Place the bread pieces on the bottom of a greased 9×11-inch baking pan.
Add the sliced Velveeta over the bread. Top with the grated cheese.
Add the milk, salt, eggs and dry mustard to a blender or food processor and blend until smooth.
Pour this mixture over the ingredients in the pan.
Cover the pan and refrigerate overnight.
Place the cooked, cooled sausage and bacon in a bag and refrigerate this overnight as well. (You can substitute chopped ham if you like.) In the morning,
preheat the oven to 325°F. Uncover the pan and sprinkle the sausage and bacon over the casserole.
Press them into the casserole until they're mostly covered.
Bake uncovered for 1–1½ hours or until the eggs set. Serve with hash browns if desired.