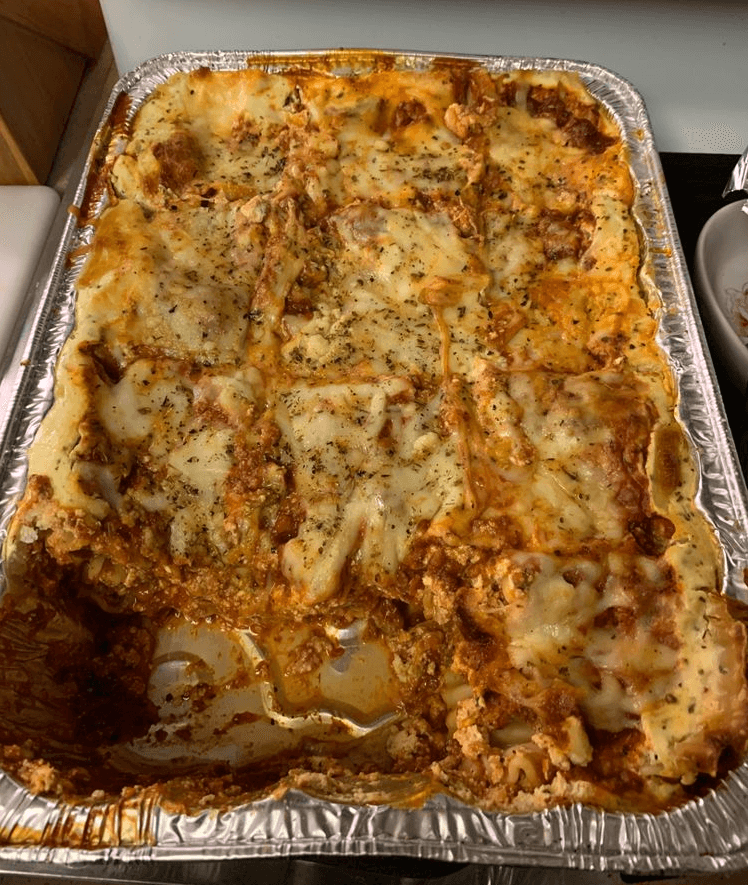 This classic lasagna is made with an easy meat sauce as the base. Layer the sauce with noodles and cheese, then bake until bubbly! This is great for feeding a big family, and freezes well, too.
Everyone loves a good lasagna, right? It's a great way to feed a crowd and a perfect dish to bring to a potluck. It freezes well. It reheats well. Leftovers will keep you happy for days.
Simply Recipes reader Alton Hoover sent me his favorite recipe for lasagna which he has been cooking since his college days. Alton's original recipe created enough lasagna for a small army so I halved it. What is posted here will easily serve eight people.
INGREDIENTS
60 ml Oil
1 cup red wine or liquid beef stock
750g mince meat
1 chopped onion
1 teaspoon garlic
2 tablespoons of tomato paste
2 tablespoons paprika
2 tablespoons bbq spice
Black pepper and salt
Lasagne sheets
2 cups Cooked creamy spinach
WHITE SAUCE:
5 tablespoons Butter
4 tablespoons cake Flour
2 x tins of evaporated Milk
Salt
2 cups of grated cheddar cheese
Method
– In a large saucepan fry onion and garlic in oil until translucent
-Add mince,salt,paprika,bbq spice ,black pepper and fry until lightly browned.
-Stir in tomato paste,wine. Bring to the boil then simmer, covered for 15 minutes and remove from heat.
CHEESE SAUCE:
-Melt butter in a saucepan on a medium heat .
-Stir in flour to form a paste.
-Gradually add evaporated milk whisking continuously until the mixture is smooth and thickened,Season to taste.
-Add grated cheddar cheese and remove from heat.
-Preheat oven to 180 degrees Celsius.
-In a greased oven dish layer white sauce, then Lasagne Sheets, then meat sauce,creamy spinash in single layers.
-Continue layering in this order, finish with white sauce.
-Sprinkle grated cheddar cheese .
– Bake for 30 minutes,Allow to cool for 5 minutes before serving
Credit: Cooking with Metjie