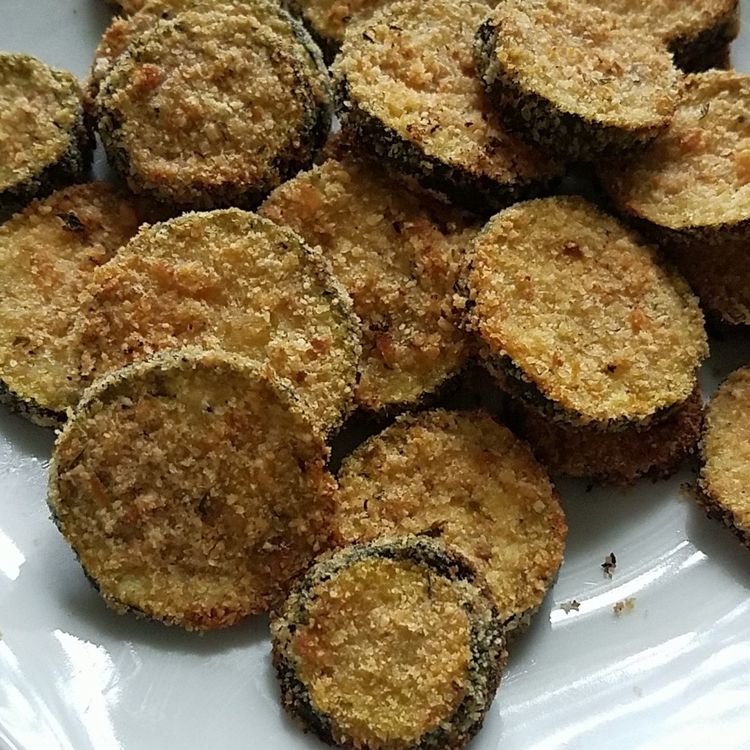 If You're Looking For A Tasty Side, These Baked Zucchini Chips Are Your Answer! Sliced Zucchini Baked To Perfection With A Bread Crumb And Parmesan Crust. These Bite-Sized Veggies Taste Amazing And Are A Great Alternate To The Classic Fried Zucchini Recipe.
Zucchini makes the best veggie side dish (in my humble opinion), and this is one of our favorite ways to prepare it! They're really similar to our baked zucchini fries, and just a little bit lighter than fried zucchini.
One of our most favorite vegetables to make side dishes with is ZUCCHINI! In fact, we frequently make fried zucchini for Sunday dinners. Yes, they're fried which isn't necessarily "good" for you, so we decided to make a healthier version – today's recipe for Baked Zucchini Chips.
Like most of our recipes, this dish was very simple. The coating process was basically the same as fried zucchini, but instead of frying them in oil, we baked them in the oven for 30 minutes. The result was a delicious, crispy zucchini chip that tasted just as good as the fried version. We were super impressed at how delicious these were!
Please continue to Next Page (>) for the full list of ingredients and complete cooking instructions.