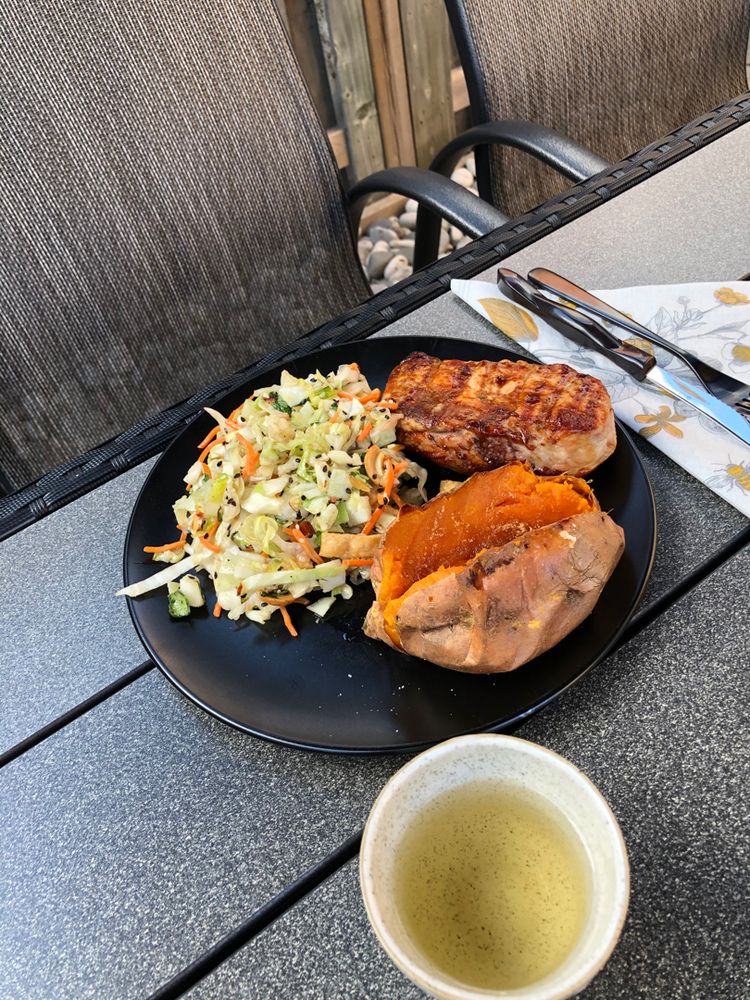 I have a fabric bag thingy for baking potatoes in the microwave, so I used that rather than paper towels.
I cooked the sweet potatoes until they were done & then let them sit in the bag for a few minutes.
Then I cut the potatoes open & added the listed ingredients.
YUMMY!
Why didn't I think of that before? I've always put just butter on mine before. Now, this is the way for me & my family. It's a real treat.
Thanks for this great idea!
Ingredients
Original recipe yields 2 servings
Directions
Step 1
Wash sweet potatoes and prick several times all over with a fork.
Step 2
Place in a microwave on top of a paper towel and cover with another paper towel. Cook on high for 5 minutes (may need more depending on strength of microwave and thickness of potato).
Step 3
Turn the potatoes over and cook for another 5 minutes. Remove potatoes and test for softness. If not soft, cook for 1 to 2 minutes more. Wrap potatoes in aluminum foil and allow to cool, 1 to 2 minutes.
Step 4
Slice them open and add butter, honey, cinnamon, and salt. Mash the soft flesh with a fork.
Cook's Notes:
Baked potatoes are much better and deliver a much sweeter potato, in my honest opinion. But, they need at least an hour to cook. A well-cooked potato's flesh should come away easily from the skin.
You can use maple syrup instead of honey.