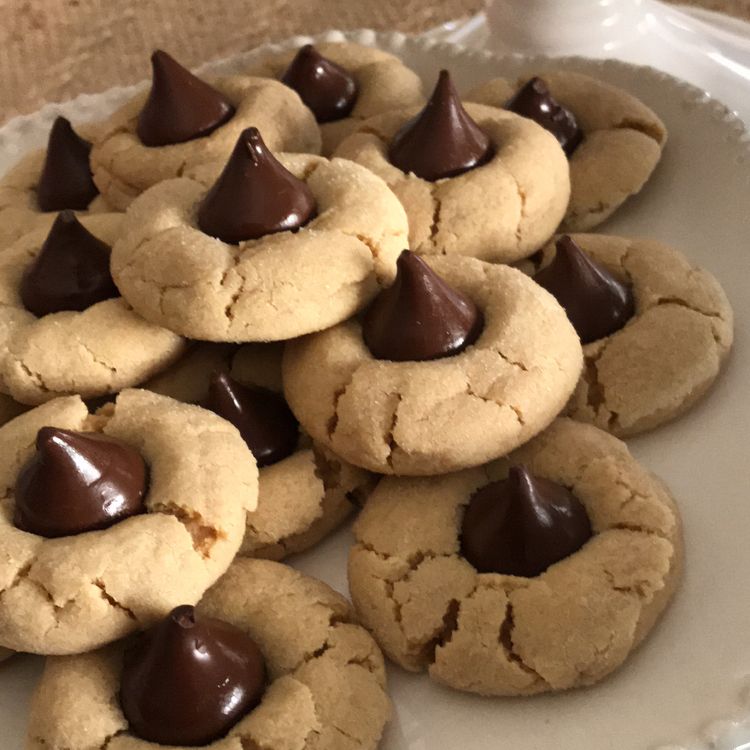 This started as my mother's recipe, but I made adjustments over time to find the right peanut butter cookie base which is solid enough not to break but soft when you bite into them. These have been a family holiday favorite for many years, hope yours enjoys them too!
Christmas just isn't Christmas without these—they're the most wonderful cookie of the year! Time and time again, Betty Crocker fans tell us these are their most-made cookies, and it's no wonder why. Tender peanut butter cookies, made from scratch in a recipe that comes .
Ingredients
1 cup butter softened
1 cup creamy peanut butter
1 cup granulated sugar
1 cup packed brown sugar
1 teaspoon vanilla extract
3 large eggs
4 cups all-purpose flour
2 teaspoons baking soda
1/4 teaspoon salt
1/2 cup granulated sugar for rolling
48 Hershey Kiss candies (unwrapped)
Instructions:
In a mixing bowl, cream the butter, peanut butter and sugars. Add vanilla and mix. Add the eggs, one at a time, beating well after each addition.
In a separate bowl, mix the flour, baking soda and salt. Add to mixture in mixing bowl and mix until well combined.
Roll the dough into 1″ balls and place onto a non-stick baking mat.
Refrigerate the cookies for 30 minutes.
Bake the cookies at 375 degrees for about 8 minutes. If you like cookies to be soft, be sure not to overbake them. They shouldn't be browned at all.
As soon as the cookies come out of the oven, press the kisses into the center of the cookie.
Allow the cookies to cool for about 3 minutes on the pan, then move to a wire rack to cool completely.
Store the cookies in an airtight container.