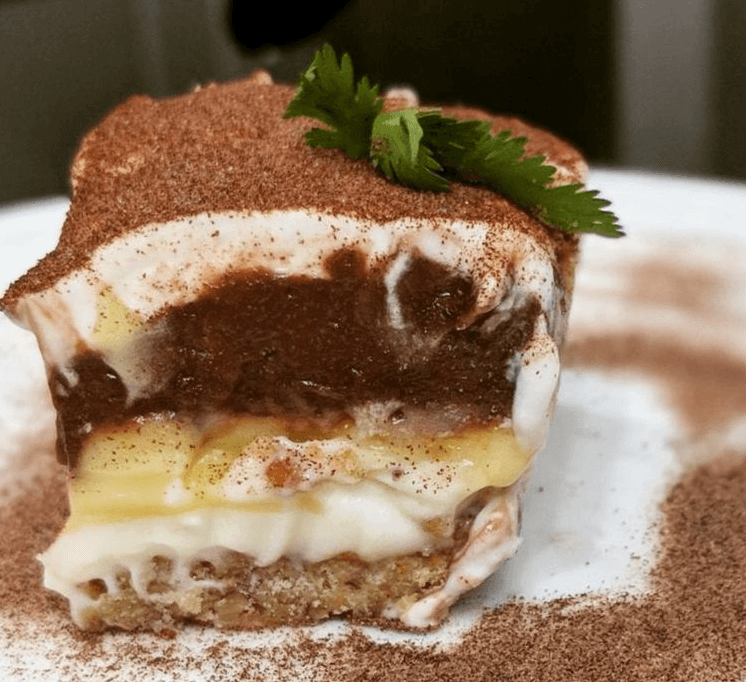 Sex in a Pan – crazy name for a dessert, but it's one of the best desserts you'll ever have, it's mostly a pudding dessert with a crunchy pecan bottom crust.
Over 5 years ago I shared this amazing dessert with you and you guys loved it! It's one of my most popular recipes on Jo Cooks and there's a reason for that. It's incredible, it's decadent and luscious.
I thought it's the perfect time to share this with you again with some updated pictures and a video. With Valentine's day only a couple days away, I think this dessert will be spot on for that special day with a name like sex in a pan.
Ingredients
how to make this:
Preheat oven to 350 F degrees.
Spray a 9×13 inch baking dish with cooking spray.
In a mixer mix all the crust ingredients together and press the mixture into the prepared baking dish.
Bake it for about 20 minutes.
Prepare the vanilla pudding as per the instructions on the package.
Prepare the chocolate pudding as per the instructions on the package.
In a mixer add the cream cheese, powdered sugar and the cup of whipped cream. Mix until light and fluffy.
Let the crust cool. Spread the cream cheese mixture over the crust evenly. Spread the chocolate pudding over the cream cheese, then the vanilla pudding. Top with the whipped cream and sprinkle with the chocolate.
Refrigerate for a couple hours so that it sets.