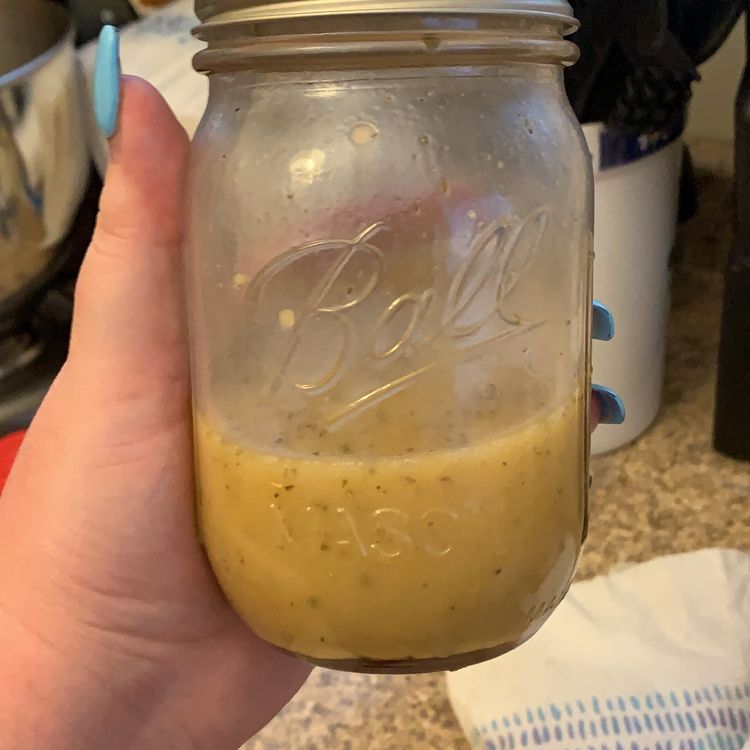 Olive Garden seems to be know for so many favorites. Alfredo pasta, Zuppa Toscana, Pasta e Fagioli, those bread stick and my favorite….the crunchy, endless salad.
I'm not gonna lie though…I probably wouldn't love the salad as much without their famous dressing. YUM!
Well folks, now you can have that delicious salad dressing whenever you want! To top it off, it's SUPER EASY to make!
Go grab your favorite salad and let's get shakin'!
INGREDIENTS:
1/2 C. mayonnaise
1/3 C. white vinegar
1 tsp. vegetable oil
2 Tbsp. corn syrup
2 Tbsp. Parmesan cheese
2 Tbsp. Romano cheese
1/4 tsp. garlic salt
1/2 tsp. Italian seasoning
1/2 tsp. parsley flakes
1 Tbsp. lemon juice
DIRECTIONS:
Mix all ingredients in a blender until well mixed.
Serve over your favorite salad.
Source : allrecipes.Com