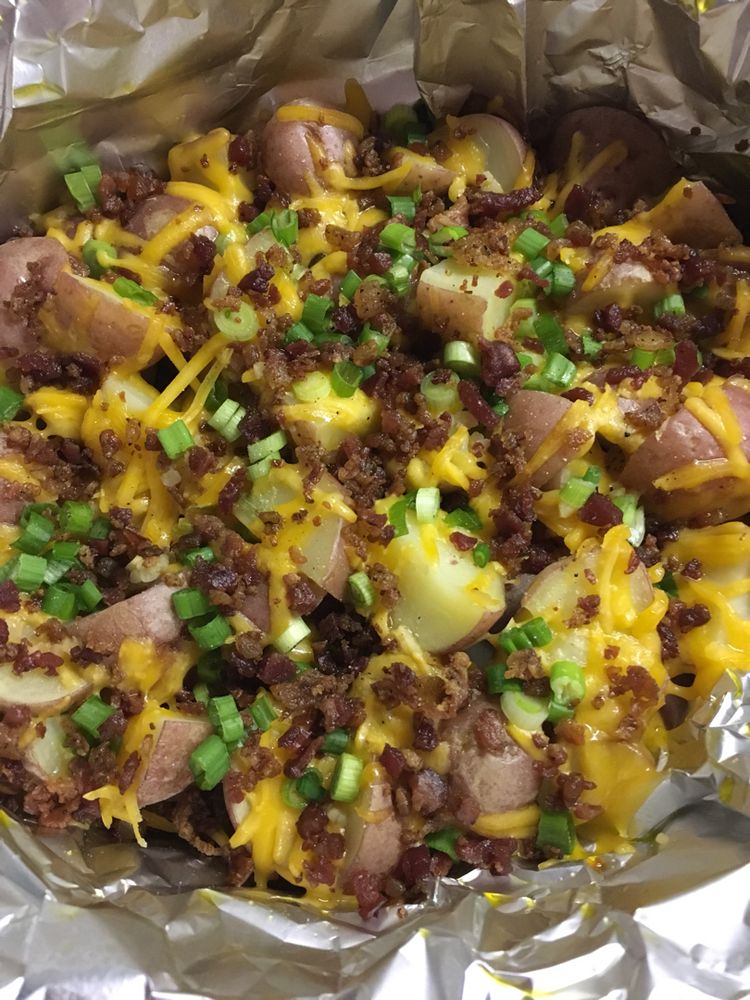 All day long
I could eat potatoes every day for the rest of my life. Mash 'em, smash 'em, roast 'em, fry them, boil 'em – it doesn't matter. I love me some taters. And you can microwave them! The Little Potato Company makes it easy because they give you the container to microwave them in along with the seasoning. Doesn't get much easier than that!
Cheese and bacon. Bacon and Cheese.
I'm having a little fun with the microwaveable creamer potatoes today. They are the perfect size (no peeling necessary!) and they cook up so creamy and tender that these could be used as a side or party food! If you can't find the microwave little potatoes then just go with any of the Little Potato Company varietals. You may just need to cut them up into smaller chunks.
Ingredients:
4 small baking potatoes (1-1/4 lb.)
1 tsp. oil
1/4 cup lite ranch dressing
2 Tbsp. Real Bacon Bits
1/4 cup Kraft Shredded Triple Cheddar Cheese
2 tsp. chopped fresh chives
Directions:
Prick potatoes with fork; brush with oil. Wrap individually in foil.
Place seam sides up and evenly spaced, in slow cooker; cover with lid. Cook on LOW 6 to 7 hours (or on HIGH 4 to 4-1/2 hours).
Unwrap potatoes carefully; cut slits in potatoes. Serve topped with remaining ingredients.
Makes 4 Servings
Nutritional Info Per Serving: Calories 220, Total Fat 10 g, Protein 6 g, Carbs 26 g, Sodium 290 mg,
Fiber 3 g
Source :  allrecipes.com