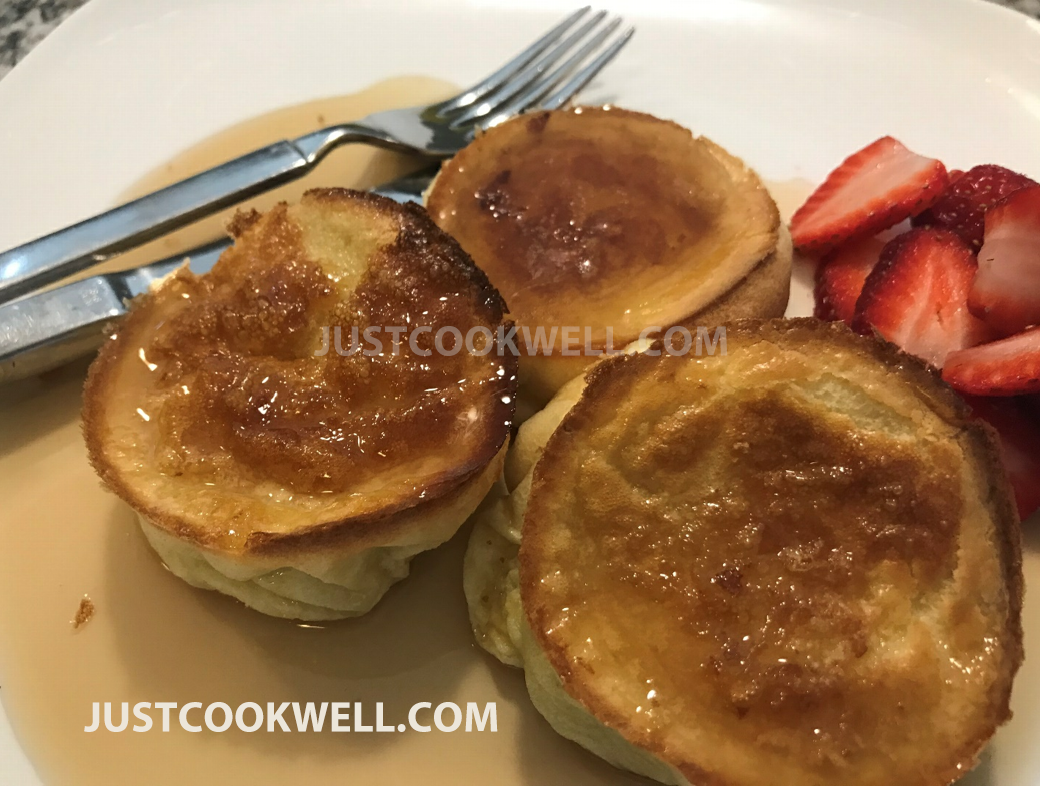 Puffy pancakes are probably the easiest and simple pancakes, and they're the ones our parents loved so much. They're quick to prepare and offer some subtle classic flavors.
Yields 12 pancakes | Prep. time 10 min. | Cooking time 15 min.
Ingredients
1 cup flour
½ cup melted butter, plus some more to grease
6 eggs
1 cup milk
For serving
Melted
Butter
Cinnamon
Powdered sugar
Jam or syrup
Directions
Preheat the oven to 425°F. Grease a 9×13-inch cake pan or 12 large cupcake pans with some cooking spray or melted butter.
Add all the ingredients to a blender and blend to combine well.
Add the batter to the pan or cupcake pans.
Bake for about 15–20 minutes or until it turns evenly golden brown.
Top with some melted butter, cinnamon and powdered sugar; serve with your choice of jam or syrup.