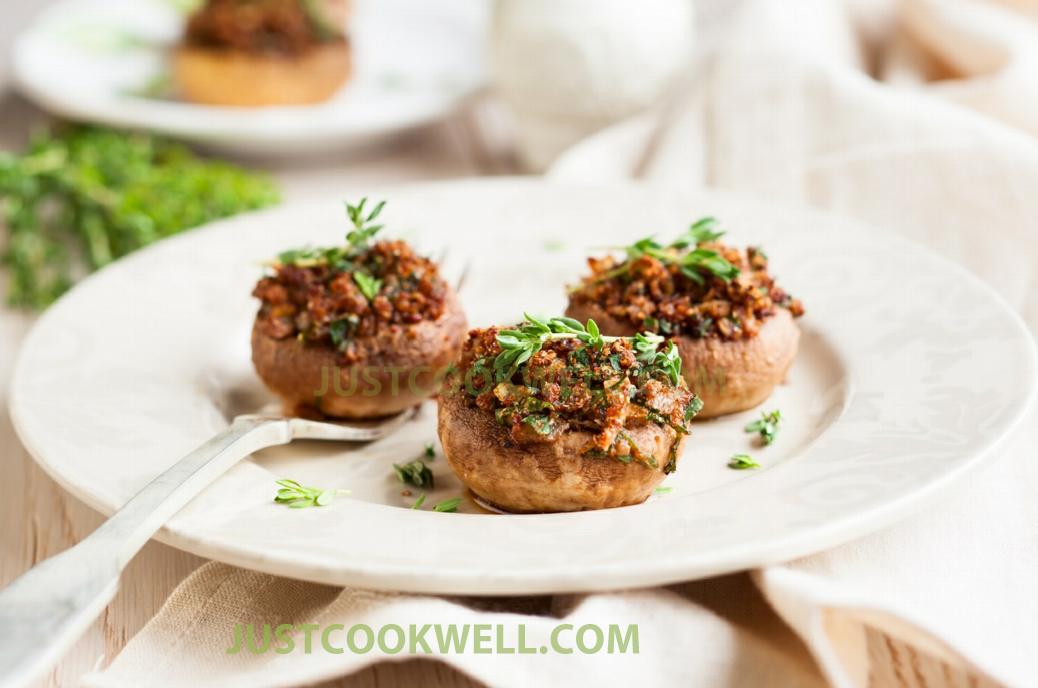 This mushroom and bacon recipe ruled during the 60s and 70s. If you're always worrying about how to welcome your guests, this recipe solves your appetizer dilemma! Prepared from fresh mushrooms, this recipe is a sure people pleaser. For the best taste, use white mushrooms with closed, firm caps.
Serves 4 | Prep. time 10–15 minutes | Cooking time 10 minutes
Ingredients
20 white mushrooms, large enough to be stuffed
1 teaspoon instant minced onions (or 1 tablespoon diced onions)
1 tablespoon lemon juice
½ cup dry breadcrumbs
2 tablespoons butter or margarine, melted
¼ cup sliced Brazil nuts, chopped
1 teaspoon poultry seasoning
2 strips crisp cooked bacon, crumbled
½ teaspoon salt
½ cup chicken stock or water
Directions
Clean the mushrooms with cold water and dry with a damp cloth. Do not soak.
Trim the stems, but do not peel. Reserve the stems and dice them.
Brush the mushrooms caps with lemon juice. Set aside.
In a mixing bowl, combine 1 teaspoon of water with the instant minced onion; set aside for 5 minutes to soften.
Heat the butter over medium heat in a medium saucepan or skillet.
Add the minced onion and chopped stems and stir-cook for 3–4 minutes until softened.
Add the remaining ingredients and stir cook for a while.
Stuff the mixture into the mushroom caps.
Preheat the oven to 375°F.
Place the mushrooms in a greased casserole dish and bake for 8–10 minutes.
Serve warm.