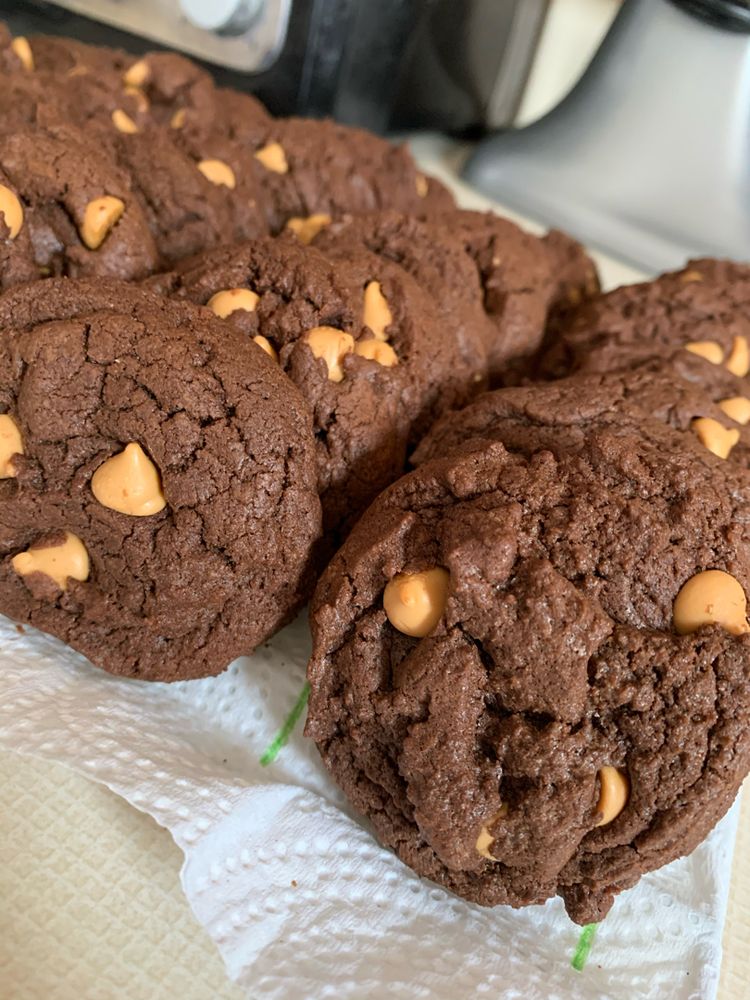 My best friend's mom made these when we were kids. They are the best cookies I have ever eaten, and I have yet to screw up a batch! Warning: you may be tempted to eat the entire recipe!!
100% 5 stars! I swear this is the top line restaurant quality. Even after the cookie cools. The cookie is so soft and delicious. Rich in taste! All I have to say is Wow, the best cookie I have ever! ever!!!!
Scrumptious. I added 1/2 cup peanut butter and cut down on the butter a bit but otherwise made it the same. Thanks.
This is a soft, buttery, rich chocolate cookie that I found changes dramatically depending on how it goes into the oven. Soft, chewy, crispy, will all depend on how flat and how big the cookie dough balls are going in.
I looved these. Infortunately, it was not unanimous, but I still think they deserve 5 stars. I followed the recipe exactly, and the dough is quite thick and stiff.
I used to use the recipe on the back of the peanut butter chip bag to make these. They always taste great but every time they would fall flat!!! These cookies don't. They taste great and look great too!
INGREDIENTS :
1 cup butter
1 ½ cups white sugar
2 large eggs eggs
2 teaspoons vanilla extract
2 cups all-purpose flour
⅔ cup unsweetened cocoa powder
¾ teaspoon baking soda
½ teaspoon salt
2 cups peanut butter chips
INSTRUCTIONS :
Step 1: Preheat oven to 350 degrees F (175 degrees C). Grease cookie sheets.
Step 2: In a medium bowl, cream together the butter and sugar. Stir in the eggs and vanilla. Combine the flour, cocoa, baking soda and salt, stir into the creamed mixture. Finally, fold in the peanut butter chips. Drop cookies by heaping teaspoonfuls onto the prepared cookie sheets.
Step 3: Bake for 8 to 10 minutes in the preheated oven, until set. Cool on wire racks.