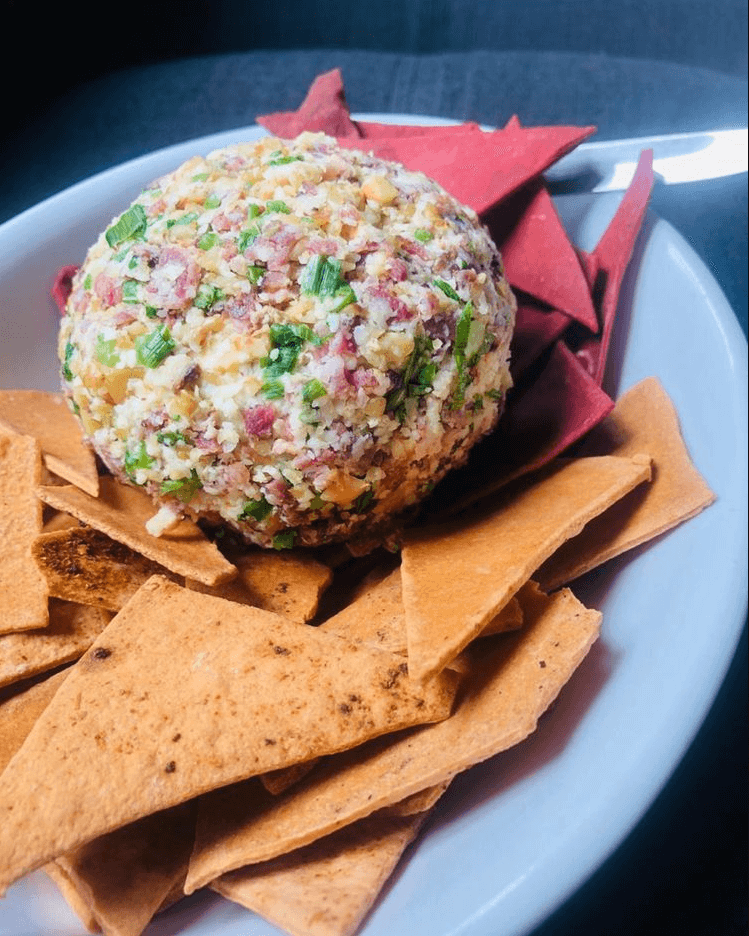 My mother-in-law gave me this recipe. It is my favorite cheese ball and I like it best on buttery round crackers.
I have made this cheeseball twice. It always gets great reviews by those who eat it. I recommend NOT draining the heck out of the pineapple though. It loses a lot of flavor that way.
This recipe if not done right becomes a dip instead of a ball. Drain the pineapple really well and also used CRUSHED pineapple like it calls for.
We've used a similar recipe in our family during the holidays for years. Substituting some red peppers will add more color. As mentioned, about 1 tsp seasoning salt is a must.
Ingredients
2 packages (8 ounces each) cream cheese, softened
1 can (8 ounces) crushed pineapple, drained
1/4 cup finely chopped green bell pepper
3 tablespoons finely chopped green onion
2 teaspoons seasoned salt, or to taste
2 cups chopped pecans, divided, toasted if desired (see below)
Steps to Make It
In a bowl combine cream cheese, drained crushed pineapple, chopped bell pepper, chopped green onion, seasoned salt, and 1 cup of the chopped pecans. Mix well to blend ingredients.
Chill the cream cheese mixture in refrigerator until it's quite firm and then shape into a ball. Return it to the refrigerator until serving time.
Put the remaining chopped pecans in a container. Cover and set aside until serving time.
Just before serving, roll the cheese ball in the remaining cup of chopped pecans.
Serve with assorted crackers or with simple baked crostini slices (see below) or croutons. It would be a delicious spread to serve with slices of ham as well.
Makes about 3 cups of pineapple cheese spread.
How to Make Basic Crostini
Slice a narrow French bread baguette thinly on the diagonal.
Brush both sides of each slice with good quality olive oil. If desired, sprinkle with sea salt and freshly ground black pepper.
Arrange the slices on a foil or parchment paper-lined baking sheet.
Bake in a preheated 375 F oven for 5 minutes. Turn the pieces and continue baking for 5 minutes longer.
If desired, sprinkle with Parmesan cheese just before it's done.