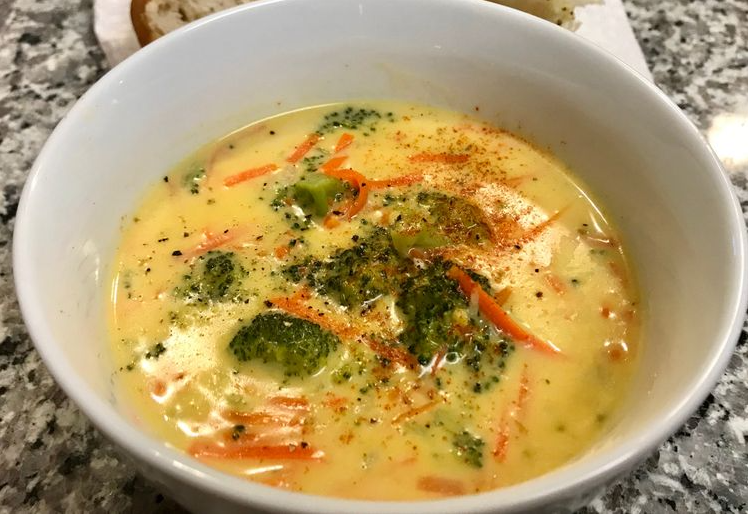 My husband loves Panera® broccoli cheddar soup but it went up in price and therefore we set out on a hunt to create the perfect broccoli cheddar soup. Here is what we came up with. There are tons of variations and options to make this soup your own. You can add extra veggies, different cheeses, garlic to your onions, a little nutmeg to the finished soup, green onions, sour cream, etc. The list goes on and on. Make it your own! Serve topped with cheese
The family loved this soup. The only changes I made was to thin the roux with chicken broth instead of milk and added the broth instead of milk. Then I added all the veggies and simmered it, then added the milk at the end. Wonderful soup!
I made this soup and my husband (who is not a really big soup fan) could not get enough of it. Only difference I made to the recipe was using 1 cup milk and 1 cup cream (since I had it on hand), rather than 2 cups 2%.
Please continue to Next Page (>) for the full list of ingredients and complete cooking instructions.