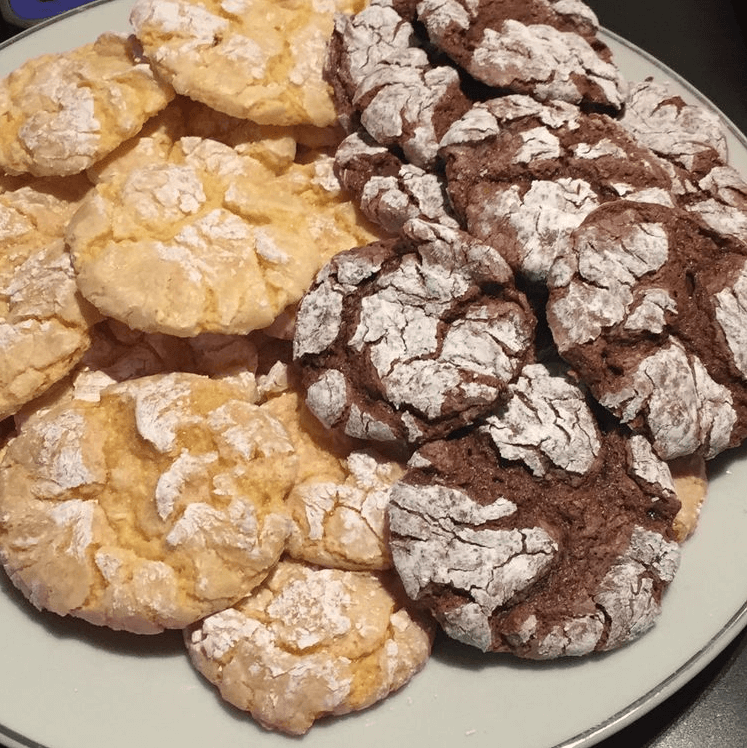 These cookies will certainly be a success during your next holiday season. Who doesn't love the delicious combination of chocolate, cold whip and powdered sugar? The best thing about these cookies, besides their rich taste, is that they take only 5 ingredients and 15 minutes to prepare. It doesn't get any easier than that. Just mix, roll and bake!
We can never have enough of these cookies at home. They really are the perfect holiday treat, and the powdered sugar tops always remind us of fresh snow! Go ahead, bake a batch or two of these cookies today and see for yourself how addictive they are.
INGREDIENTS
1 can of Devil's Food cake mix
1 container of 8 oz. cold whipped cream, thawed
1 egg
1/2 teaspoon of baking yeast
1/4 cup powdered sugar
PREPARATION
Preheat the oven to 350.
In a large bowl, mix the cake mix, cool the whisk, egg and baking powder. The dough will be sticky.
Pour the powdered sugar into a small bowl and spoon the cookie dough into the sugar. Roll the dough around, forming a ball.
Place the sugar-covered dough on a cookie sheet and bake for 10-12 minutes. Let cool before serving. Enjoy!
Source: allrecipes.com