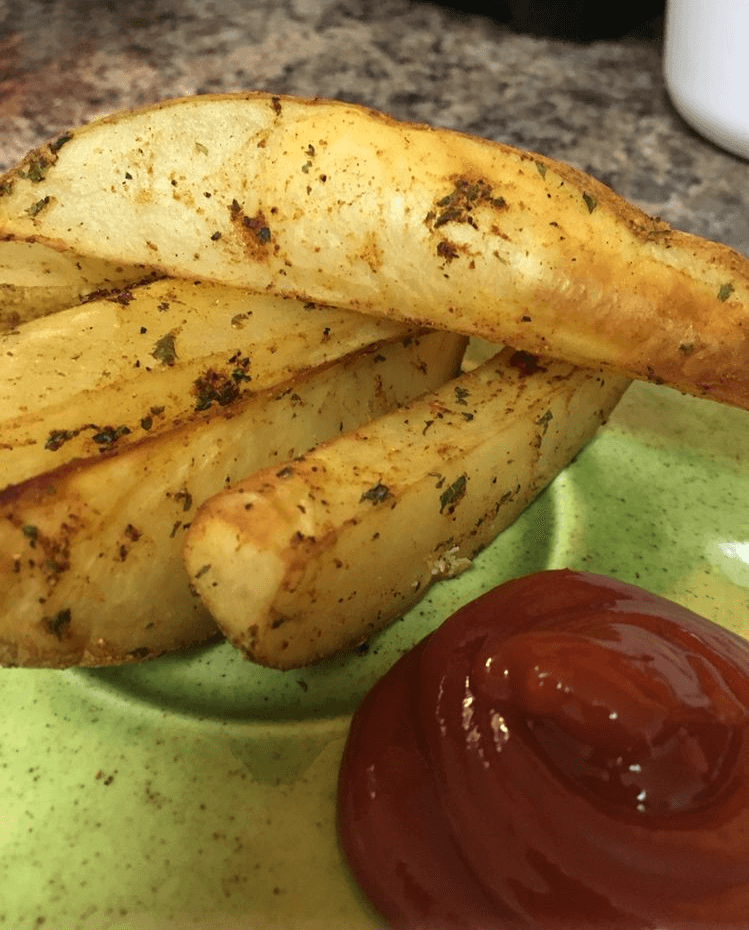 Family favorite french fries that go great with hot dogs or burgers.
I just mixed it all up on the cookie sheet – no need to use a plastic bag. Ohhh, make sure to spray the cookie sheet with Pam or something so they don't stick! Great recipe, very good very easy!
I've been making a similar version of these for years. Quick, easy, delicious. A couple of quick extra steps makes them even better. After cutting into wedges, blot excess moisture off with paper towels.
These are really good. I took them out at 20 min because they were going to get done before my chicken. I put them back in the oven and finished them off the last 15min with my chicken after I flipped them.
there are really yummy. i also used sweet potatoes too!
INGREDIENTS :
¼ cup grated Parmesan cheese
1 tablespoon olive oil
1 teaspoon onion powder
1 teaspoon garlic powder
¼ teaspoon ground black pepper
¼ teaspoon salt
2 medium (2-1/4″ to 3″ dia, raw) s russet potatoes, scrubbed and cut into eighths
INSTRUCTIONS :
Step 1: Prepare the oven and preheat to 220 degrees C or 425 degrees F.
Step 2: In a resealable bag, add in the Parmesan cheese, onion powder, olive oil, garlic powder, potatoes, salt, and pepper. Seal the bag and mix all the ingredients by shaking the bag.
Step 3: Transfer the mixture into the prepared baking sheet.
Step 4: Place the baking sheet inside the oven and bake for 25 minutes or until the potatoes are soft and tender.
Step 5: Remove from the oven and let it sit at room temperature to cool.
Step 6: Serve and enjoy!