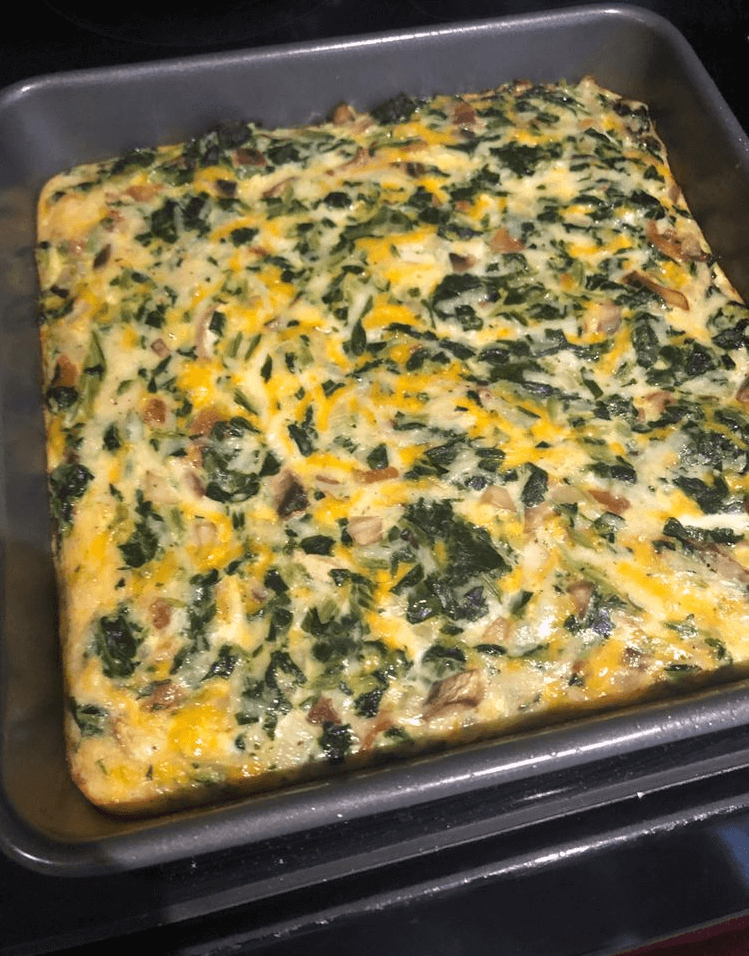 If you're a fan of spinach quiche, spanakopita or any version of Greek-inspired spinach-and-feta pie, chances are you'll like these easy-to-make squares.
I like that this is crustless and that you can add to it. Watching my weight I used fresh mushrooms and spinach and added additional spices like a Tuscan mix and nutmeg. Easy and satisfying!
I really enjoyed these quiche squares. I did find there was a bit of a flour-y taste so I might use a bit less flour next time.
INGREDIENTS :
1 tbsp butter
(3) large eggs
1 cup flour
1 cup milk
1 tsp Magic Baking Powder
(2) (300 g) packages of frozen chopped spinach, you must thaw and squeeze dry
2 cups Cracker Barrel Crumbled Feta Cheese with Oregano, Sun-Dried Tomatoes, and Black Pepper
2 cups Cracker Barrel Shredded Old Cheddar Cheese
1 tbsp dried minced onion
INSTRUCTIONS :
Heat oven 350 degrees F (180 degrees C).
Bake butter in 9-inch square baking dish 2 minutes or until melted. Remove dish from oven; brush butter onto the bottom and sides of the dish.
Add and beat eggs with a mixer in a large bowl. Add flour, milk, and baking powder, mix until blended. Stir in spinach, cheeses, and onion. Then spoon into the prepared dish.
Bake it for 35 minutes. Let it stand 15 minutes before cutting into squares