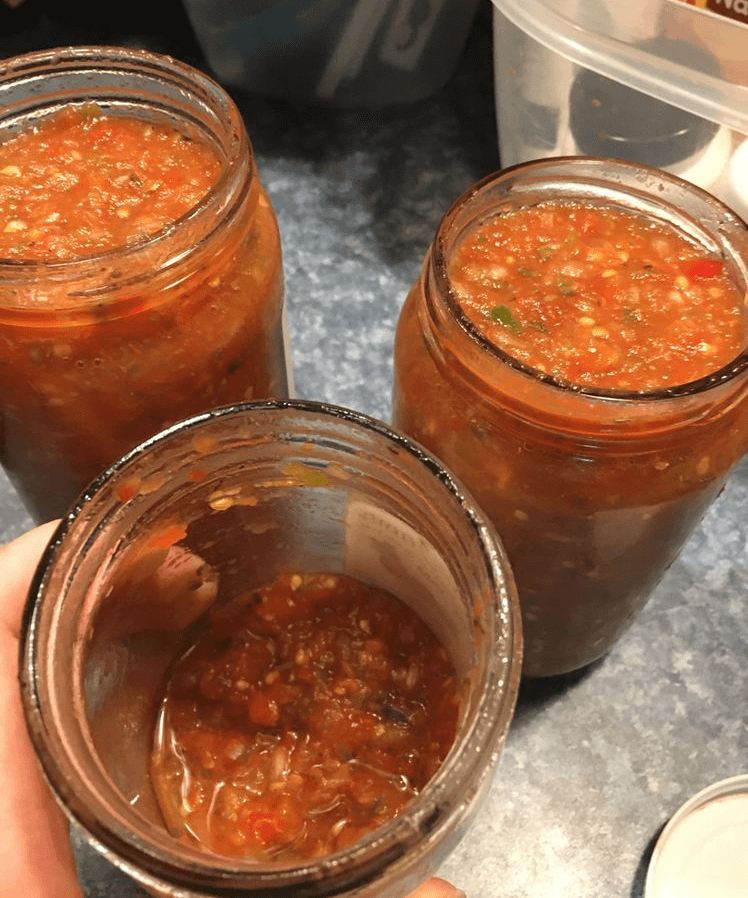 Easy Homemade Salsa. This homemade salsa comes together in minutes and tastes just like it came from your favorite Mexican food restaurant! But better! Better than a store, better than a restaurant.
Chips and salsa are a way of life. A staple food in our home and in the state of Texas. This homemade salsa is one of the easiest to make, and it's one of my personal favorites.
Thanks to using canned tomatoes this salsa comes together super quick and easy with the use of a food processor or blender. Plus you can control the amount of heat to suit your preference! Ready the chips because this salsa is going to be your new favorite!
How do I make homemade salsa?
Making a homemade salsa is super easy with the use of a blender or food processor.
This recipe takes a short cut in using canned tomatoes and fresh ingredients. Which means it can be put together within minutes. You can also very easily use fresh tomatoes instead!
This recipe can be made in either a food processor or a blender. Pulse it just a few times, we want the onion, garlic, tomatoes and cilantro to get chopped up but still be chunky.
Ingredients
6 tomatoes
3 jalapenos (warning: hot)
1 medium white onion
1/2 a medium red onion
1 cup cilantro (I'm a fiend- so a little less if you aren't)
5 cloves garlic
3 limes juice (hell, I even threw in some of the pulp)
1 tbsp cumin
1 tsp sea salt (More can always be added but not taken away!)
1 tsp chili powder
Optional/Seasonal:
Directions
1 cup (2-3 ears) of grilled/pan fried corn. If pan frying it, try putting in 3 tbsps of pineapple juice and 2 tbsp EVOO. Since you are using pans now, I would probably add the garlic, salt, 1/2 the cilantro, cumin and chili powder now.
Sweeten it up with some diced fruit of your choice- pineapple, mango, peach etc.

Source : allrecipes.com