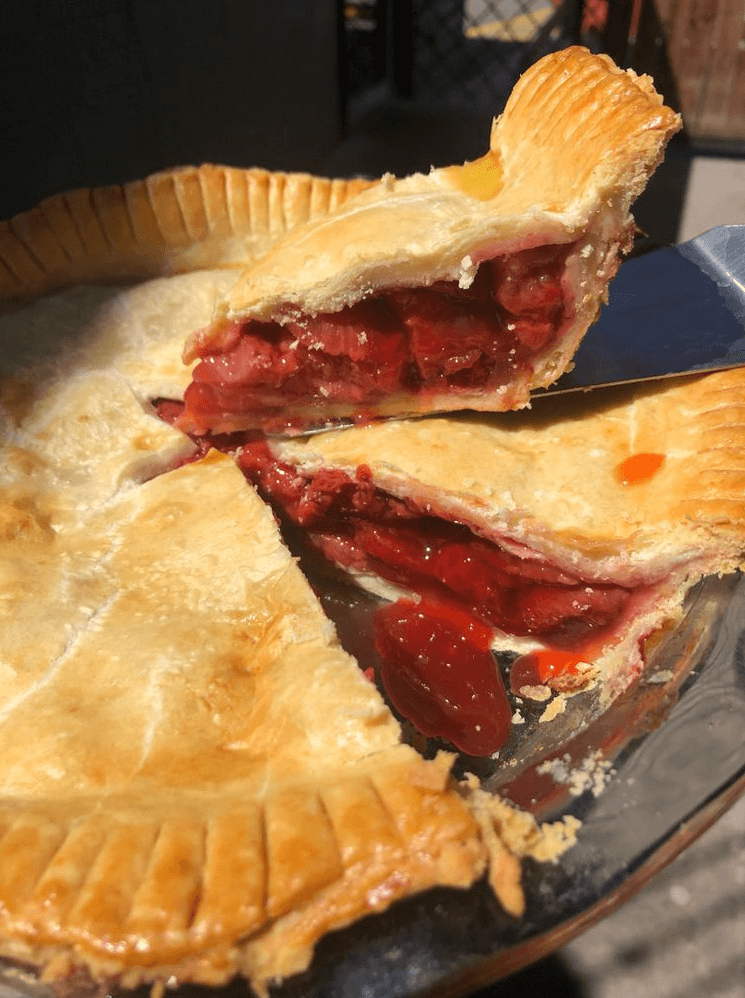 Mom's Old-Fashioned Strawberry Pie recipe is a classic easy dessert for the spring and summer months! Fresh berries are coated in a sweet glaze and finished with a dollop of whipped cream, making this light and beautiful treat a family favorite.
The sweet, juicy taste of a fresh strawberry pie recalls summers from my childhood. This old-fashioned, rustic dessert was a regular on our beach vacations at the Vineyard, where we would spend hours picking strawberries at a local farm — only to return home to watch Mom process jars of strawberry jam and bake fresh strawberry pie for dessert. Food memories are seriously the best, and this pie is totally nostalgic!
Ingredients
1 9-inch deep-dish pie crust, baked*
6 cups fresh hulled and halved strawberries, divided
1 cup sugar
3 tablespoons cornstarch
¾ cup cold water
¼ teaspoon salt
Optional: few drops of red food coloring
Optional, for serving: whipped cream or vanilla ice cream
Instructions
Mash 1 cup of the strawberries and set aside.
In a saucepan, combine sugar, cornstarch, cold water and salt. Stir in mashed berries. Bring to a boil, stirring constantly. If using, stir in food coloring. Continue cooking and stirring until thick and clear (about 3 more minutes). Remove from heat and allow to cool for 10 minutes.
Arrange the remaining 5 cups of berries in the baked pie shell. Spoon the glaze over the berries, coating each one.
Place pie in the refrigerator to chill for 1-2 hours. Garnish with whipped cream or vanilla ice cream just before serving.