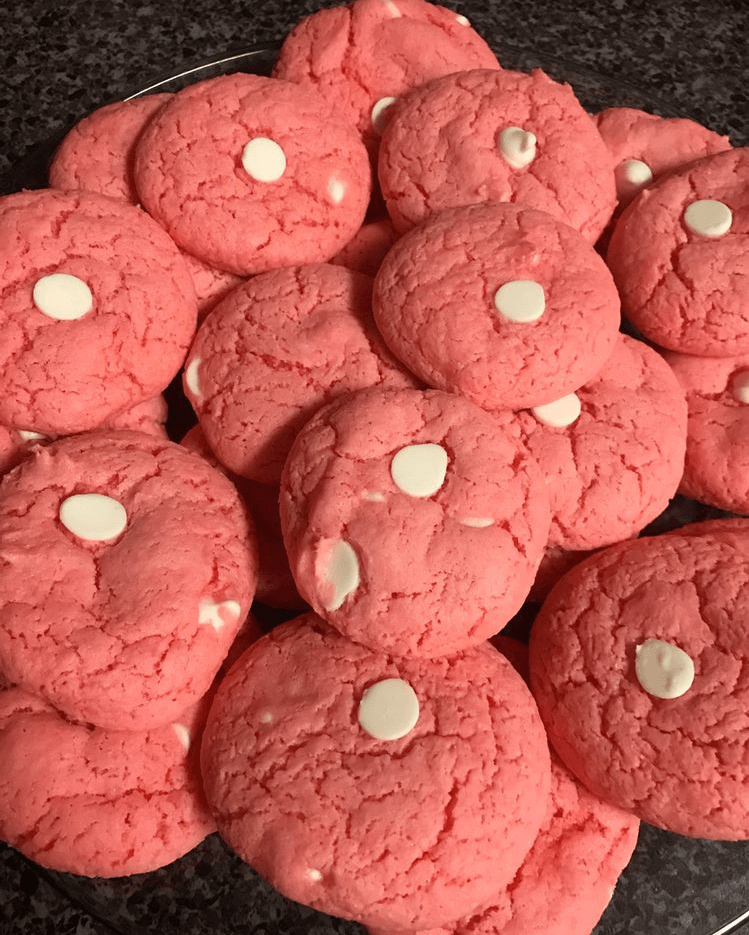 Easy-to-make strawberry cookies made from fresh strawberries and baked in 15 minutes. One bowl, no need for a mixer, soft and delicious cookies. The perfect summer cookie recipe.
Sprinkle a little powdered sugar or drizzle them with melted chocolate and make them even more special.
Easy Strawberry Cookies
I am now starting to go into "strawberry" mode. And since the season has just started here in Italy, I knew I had to make another batch of strawberry cookies.
And to tell the truth, I've been on a roll these days with "recipes that Italians won't share", including Strawberry Cream Cheese Strudel, Chocolate Panna Cotta with a tasty strawberry filling and that very popular strawberry mousse, of course those cookies are still on the list.
I really hope you are not tired of strawberries yet, because I still have some recipes waiting for me!
But these cookies, I just had to mail them in. They are really good and make a great snack. 2. All you need is a bowl, a whisk and a spatula.
Ingredients
1 egg
2 tablespoons of lemon juice
1/2 cup of vegetable oil* (100 grams)
1/2 teaspoon vanilla
1/2 cup + 2 tablespoons granulated sugar (112 grams)
1 3/4 cups all-purpose flour (227 grams)
1 1/2 teaspoon baking powder
1 cup chopped strawberries (140 grams)
Instructions
Preheat oven to 350F (180C) line 1 or 2 cookie sheets with parchment paper.
In a large bowl, whisk egg, juice, oil, vanilla and sugar until well blended.
Add the flour and baking powder and stir until well combined, then gently fold in the chopped strawberries.  Shape into balls (about the size of golf balls).  Place on prepared cookie sheets, sprinkle with a little granulated sugar and bake for about 15 minutes.  Let cool completely and enjoy! Sprinkle with powdered sugar before serving if desired.