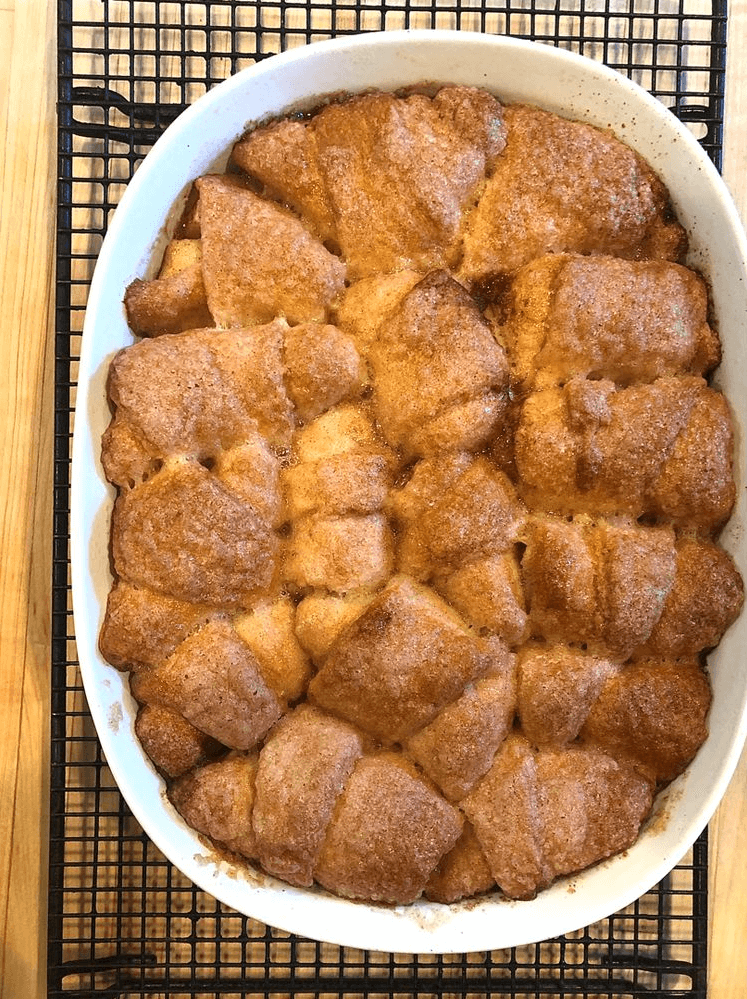 Flavorful Mountain Dew Apple Cobbler
This Mountain Dew apple cobbler recipe is super quick and easy, and especially fabulous served warm with vanilla ice cream. I'm not sure how it all works out and science behind using Mountain Dew in this recipe, but somehow it does. You would never know that it is the secret ingredient!
Now, I'll admit that at first, I thought this recipe was kind of funny. But, my husband is a Mountain Dew fan so I thought it would be a novelty to try. It was actually really good and I would definitely have it again!
These Mountain Dew apple dumplings are very sweet, delicious, and addicting. I love how the ingredients and prep are super easy. In fact, the apple dumplings look and taste so much more fancy and delicious than you would ever expect from how easy it is to make them!
2 Granny Smith Apples (peel and slice into 8 sections each)
2 cans crescent rolls (1 can for each apple)
2 sticks butter
1 1/2 cups sugar
1 1/2 cups Mountain Dew
Cinnamon
1/2 cup chopped pecans
Wrap each 1/8 apple section in crescent roll dough. Place in lightly greased baking dish. Melt butter & stir in sugar. Spread over apples. Pour Mountain Dew over apples. DO NOT STIR.
Sprinkle with cinnamon and chopped pecans.
Bake, uncovered, at 350°F for approximately 45 minutes.
Can be served with ice cream or whipped cream.