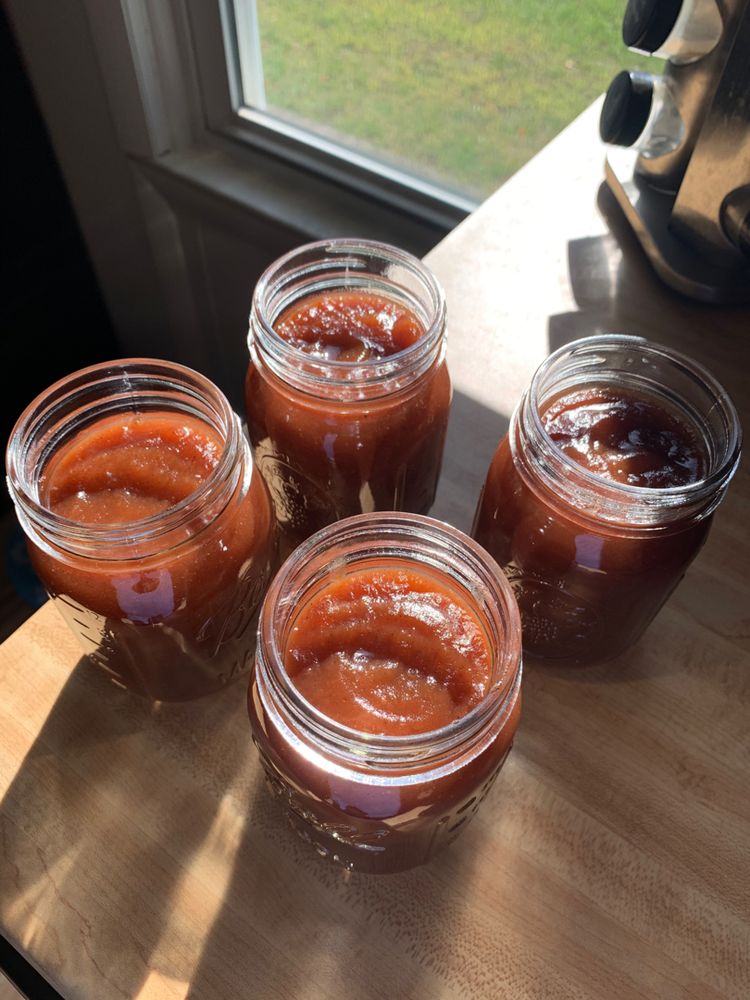 This is made in a Crock pot, it takes about 12 hours so I prepare it in the evening and by morning it's done, It is well worth the wait.There is nothing like homemade!
– guess I'm a little confused about how you make it the night before and it cooks all night and by morning it's done but you have to stir it occasionally. So do you get up periodically during the night to stir it? And then you have to remove the lid and cook it for another hour. Sorry but that doesn't sound exactly like cook all night and in the morning it's done to me. Sounds more like an all day project. But it does sound delicious, just not quite as hands-off as the initial comments would indicate.
-Thanks so much for this wonderful recipe! I live overseas in Germany and it's been years since I've had apple butter. This was the first recipe I tried out on my new crock pot and it came out WONDERFUL! The only change I made was with the brown sugar. Germany has brown sugar but it's texture is like that of regular white sugar, and not nearly as tasty. So I improvised and added the 1/2 cup of white sugar + 2 tablespoons of molasses. Oh and I didn't have ground cloves so I used 1 teaspoon of whole cloves and just picked them out later. It came out so delicious and the family loved it. Thanks again!
-Oh…My…Goodness!! I am currently making this, about 6 hours in, and the whole house smells like apples and cinnamon. Had to sneak an early taste, and it tastes as good as it smells. My husband likes it too!! Thank you for the great recipe. (I think I might try it warm over vanilla ice cream)!
Please continue to Next Page (>) for the full list of ingredients and complete cooking instructions.
NEXT PAGE>>>