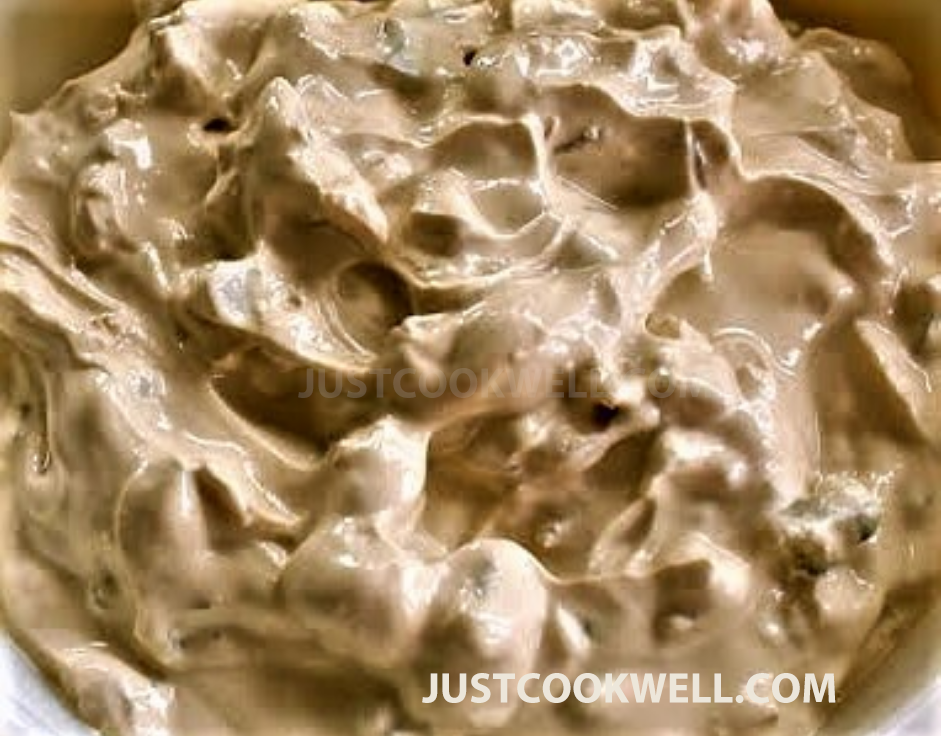 Another easy dip recipe from the 1970s that was served at every family and friends gathering. Still a favorite today!
Yield 2 cups | Prep. time 5 minutes | Cooking time 0 minutes
Ingredients
2 cups sour cream
1 envelope onion soup dry mix
Directions
Add the dry onion soup mix to the sour cream in a bowl and mix until well blended.
Serve with chips, crackers, or cut vegetables.