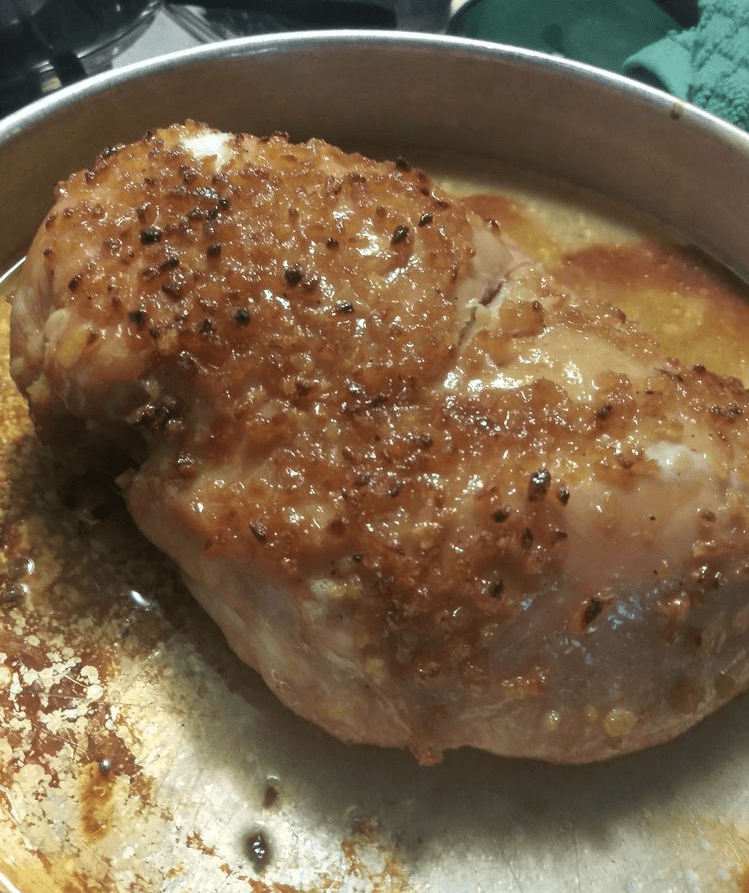 So I've been on a big kick in the chicken leg lately. It's weird because I didn't even think I liked chicken thighs until I used it in this honey and sesame chicken slow cooker. From then on, I was hooked. But then I first used chicken legs with bones and skin in this pan-roasted lemon chicken and I was in heaven.
From honey mustard chicken to pan-fried chicken with mushrooms, I love the pan-frying method because it makes the chicken thighs the tenderest and crispiest. It's incredibly juicy and yet you still have that incredible crust on top too.
And that sweet, garlicy brown sugar crust is to die for. I really wanted to try it. Or triple the sauce so I could serve it on anything and everything.  Actually, I'm disappointed I didn't do it because there was absolutely no sauce here. I licked the plate and there wasn't a drop left at all!
Ingredients :
4 teaspoons brown sugar
12 ounces of boneless, skinless chicken breasts
1 clove of garlic
2 tablespoons of butter
Pinch of black pepper
Itinerary :
That's four servings, 3 oz per person 1. Melt the butter in a frying pan.
2. Fry the garlic in the butter
3. Add the chicken breasts to the garlic and butter and cook them thoroughly, adding pepper to taste.
4. When the chicken is fully cooked, add brown sugar to each breast.
5. Let the brown sugar melt in the chicken (about 5 minutes).
6. Serve with your favourite carbohydrate and a vegetable or salad. We usually have rice or noodles and carrots or green beans.
Nutrition Information :
Servings per Recipe : 4 | Serving : 1 Serving
SmartPoints: 5 Amount per serving Calories 166.4 Total Fat 8.0 g Saturated Fat 4.2 g Cholesterol 68.2 mg Sodium 87.7 mg Potassium 173.9 mg Total Carbohydrates 4.3 g Dietary Fibre 0.0 g Sugars 4.0 g Protein 19.4 g