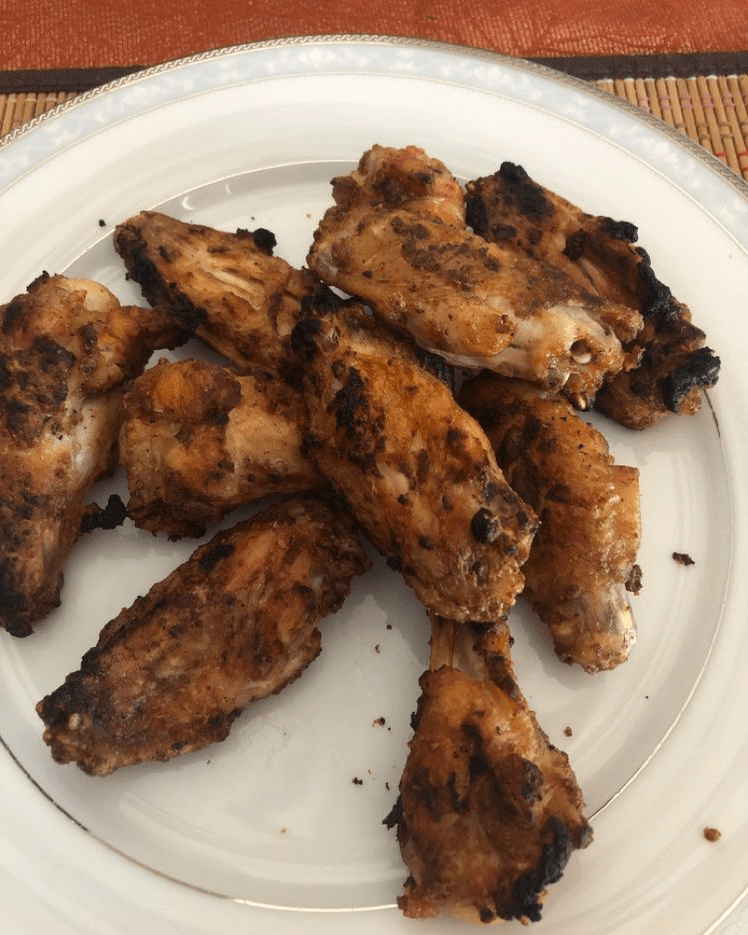 Baked teriyaki chicken wings with a sweet and salty sticky sauce. These wings are very popular and are perfect for weekday evenings. The do-it-yourself teriyaki sauce is so delicious!
This is by far the best recipe for baked chicken wings I have ever tried. After many experiments, I was finally able to make my cooked chicken wings extra crispy on the outside and very tender, especially on the inside.
They taste the same as fried wings, but without the oily mess and added calories. In fact, they taste better than fried wings. Try them, you'll know what I'm talking about.
Ingredients
2 pounds of chicken wings (ends removed, separated into winglets and drumettes)
1 tablespoon COOKING POWDER (whatever you do, DO NOT use baking soda)
1 to 2 teaspoons of kosher salt (and more according to taste)
Favourite sauce for Buffalo chicken wings, to mix or serve as a side dish
Or a mix of chicken wing sauce and barbecue sauce, my new favorite.
Instructions
Preheat the oven to 450F
Dry the chicken well with a paper towel. Place wings in a large bowl. Sprinkle baking powder over the wings. Stir until all wings are evenly covered with baking powder.
Line a large baking sheet with aluminum foil. Place a cooling rack (see note) on top and spray with Pam or rub with cooking oil to prevent wings from sticking.
Place the chicken wings on the cooling rack, leaving a space between the wings.
Place the baking tray in the oven. Lower the temperature to 425F and set the mode to convection.
Bake for 30-40 minutes, until wings are golden brown and crispy.
Serve hot, mixed with Buffalo sauce or with the sauce on the side.