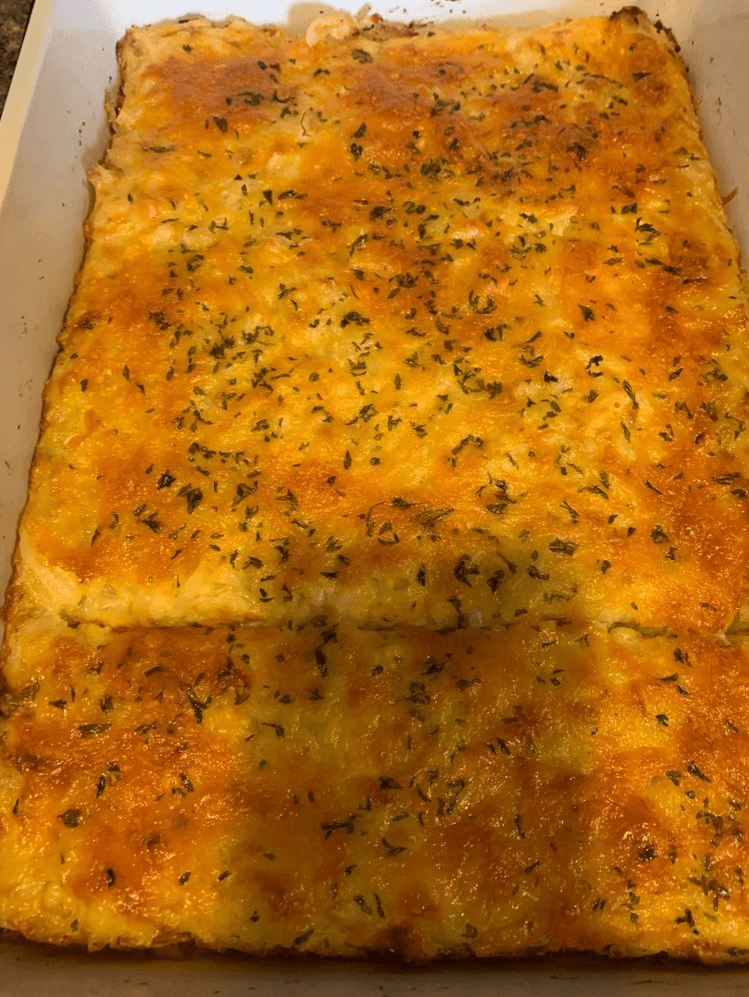 This creamy chicken and potato stew is our new solution for those nights when we really need a break from cooking. We prepared this dish for the oven in no time last night. Then we sat down and relaxed with the family while the oven did the work for us. The results were absolutely fabulous!
It's creamy and cheesy, hearty and tasty, and sprinkled with delicious bacon for a taste we all love. We can't believe that all this goodness requires so little effort. It's a win-win situation… we can enjoy our evening, and there's always something wonderful on the table to share with our loved ones!
Creamy Chicken and Potato Casserole
90min for preparation; 1 hour for cooking; serves 4-6
INGREDIENTS
1 pound boneless chicken breasts, diced
6 slices bacon, cooked and crumbled
4 medium russet potatoes, peeled and sliced
2 cups strong cheddar cheese, divided
1/2 cup heavy cream
1 teaspoon granulated sugar
2 teaspoons fresh thyme, chopped
1 tablespoon rosemary leaves, chopped
1 teaspoon garlic powder
1/2 teaspoon of kosher salt
1/2 teaspoon black pepper
3 tablespoons unsalted butter, cut into cubes
PREPARATION
Preheat oven to 350°F. Spray a 3-quart casserole with cooking spray.
In a small bowl, whip sugar into heavy cream. Stir in thyme, rosemary, garlic powder, salt and pepper. Set aside.
Mix chicken and potatoes in prepared baking dish. Garnish with crumbled bacon and a cup of cheese. Pour the seasoned cream over the pan. Sprinkle with butter.
Cover with aluminum foil. Bake in preheated oven for 1 hour. Uncover. Sprinkle with the rest of the cheese. Bake 15 to 20 times until cheese melts and pan bubbles. Garnish with fresh herbs if desired.