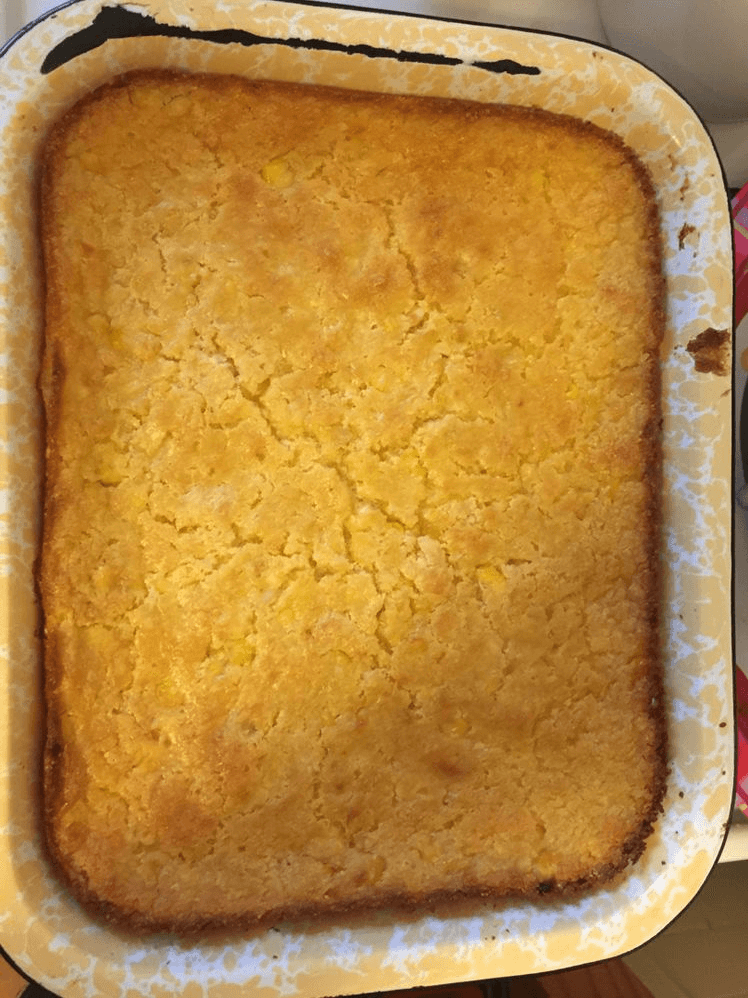 Corn Casserole is an easy 5-ingredient irresistible Thanksgiving side dish!
Corn Casserole with your choice of cheese and chives to serve on your holiday table. A creamy, soft corn pudding with a delicious cornbread base — filled with two kinds of corn, sour cream and melted butter. You will love how easy this is to make! Everyone will be asking you for the recipe.
CORN CASSEROLE
Corn Casserole is buttery and creamy on the inside, with a soft golden crust and optional cheese on top. A casserole that belongs perfectly on your Thanksgiving dinner table: Roast Turkey or Slow Cooker Turkey, Mashed Potatoes, Mashed Cauliflower, Roasted Carrots, Green Bean Casserole, Stuffing, Dinner Rolls, Brussels Sprouts…the list goes on!
A staple at most American dinner tables and pretty much the easiest side dish you can make — well besides cheesy green beans.
HOW TO MAKE CORN CASSEROLE
If you've never tried homemade corn casserole before, you are going to fall in love with how quick, easy and delicious this buttery casserole is.
I wasn't kidding when I said 5 ingredients is all you need:
Jiffy cornbread muffin mix
Corn kernels (fresh, frozen or canned)
Creamed corn
Sour cream
Melted butter
Prepare it in advance, cover and refrigerate it so you can bake it on the BIG day!
Ingredients
2 cans whole kernel corn (1 drained)
1 can cream corn
1 stick butter, melted
8 oz. sour cream
1 package of corn muffin mix (Martha White or Jiffy)
1/2 C shredded cheddar cheese
Optional: red pepper
How to make it
Preheat oven to 350 degrees. Grease casserole bowl with a little butter. In a large bowl, stir or whisk together the 3 cans of corn (1 can of the whole kernel corn is drained & the other can should still have the water), corn muffin mix, sour cream, melted butter, and cheddar cheese. Sprinkle with a little red pepper before baking. Bake 45-55 minutes, until golden brown. Serves 6