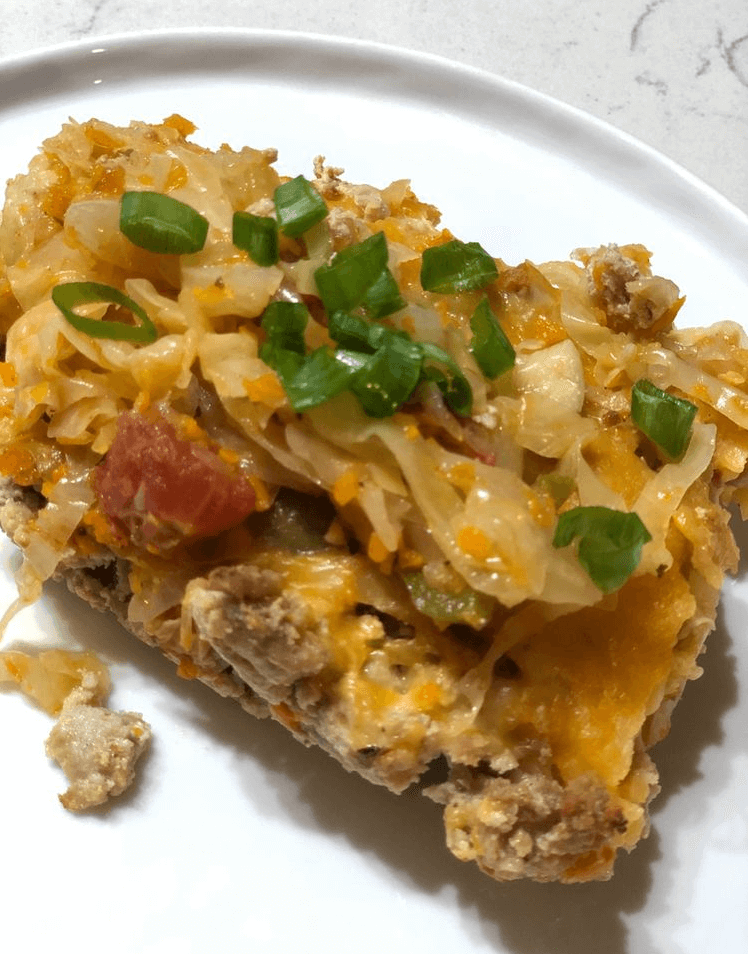 I use to make regular cabbage rolls until I found this recipe. Now, instead, I make this and it is as good as the regular cabbage rolls and alot easier.
I would like to say that if someone didn't like this receipe, that they did something wrong or they just don't like cabbage. I love this recipe! I found this recipe about a year ago and I have fixed it probaly 10 times since then.
This is so GOOD & EASY !!! I make it even simpler by putting it all in a crockpot…only use long cooking rice.
This casserole was easy to make and delicious. I did add a variety of spices, as suggested in earlier reviews, including Worstechsire sauce, a dash of hot sauce, garlic and nutmeg and a little vinegar to draw out the tomatoes.
Cook time: 2 Hr Prep time: 10 Min
Ingredients
1 medium head of cabbage shredded (I use about half of it)
1 large onion chopped
1 medium bell pepper chopped
1 can(s) Rotel tomatoes
1-2 can(s) 8 oz. tomato sauce
1-2 lb ground beef
5-6 c cooked rice
Directions
1. Prep: Shred cabbage. Chop onions and bell pepper.
2. In a large dutch oven, add ground beef, onion, bell pepper and Rotel (cooks into meat for extraordinary flavor, didn't believe it till I did it). Cook till meat is done.
3. Then add cabbage and tomato sauces allow to cook till cabbage is done almost clear. If it needs water, add it so it stays juicy for rice. then add your rice and mix well. It is so tasty!
Last Step: Don't forget to share!