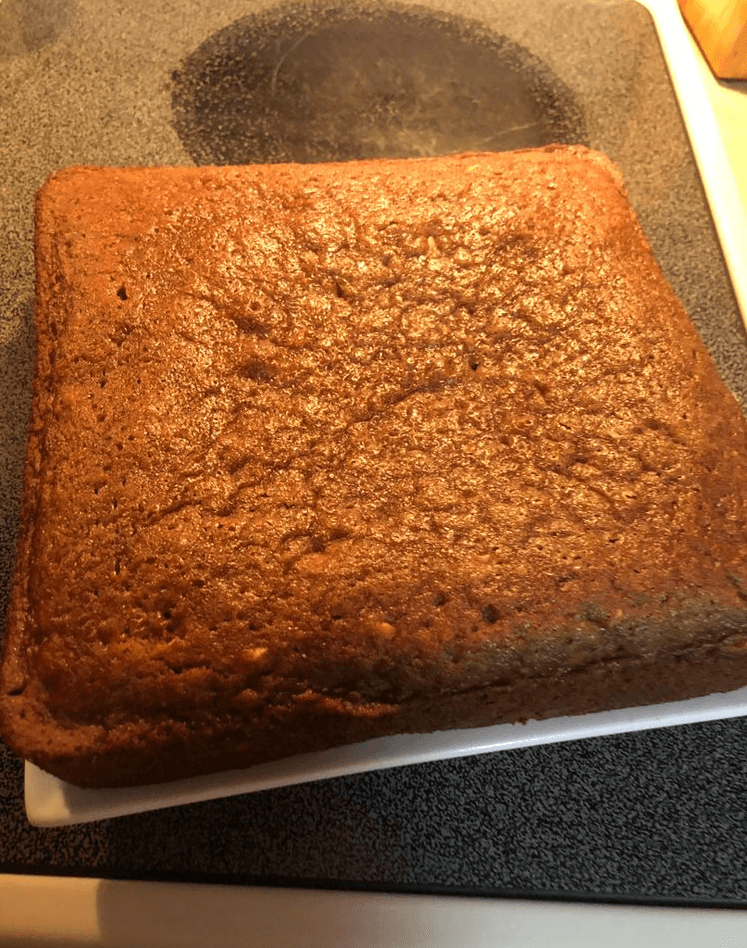 Okay, so this cake is typically referred to as "Butter Cake," but with only one stick of butter and one pound of powdered sugar we really think "Powdered Sugar Cake" would be more appropriate. While knowing how much sugar is in this dessert is a little unsettling, it's still a decadently delicious cake to make for special occasions, or when you need something a little more indulgent than other desserts.
Apart from tasting amazing, the other thing we love about this dessert is how easy it is to make, since all you're doing is adding in extras to a box of yellow cake mix. It's perfect, because you get a from-scratch-tasting cake without the hassle. Smooth and creamy and totally addictive, be warned: it's hard to stop munching on this stuff once you get started, it's just that good!
INGREDIENTS
Cake:
1 (18.25 oz.) box yellow cake mix
1/2 cup (1 stick) unsalted butter, melted
1 egg
Filling:
1 (16 oz.) box powdered sugar
1 (8 oz.) package cream cheese, room temperature
2 eggs, room temperature
2 teaspoon vanilla extract
PREPARATION
Preheat oven to 300º F.
In a large bowl or mixer, beat together cake ingredients (cake mix, 1 egg and butter) until just combined, then transfer mixture to a 9×13-inch baking dish.
In a separate bowl, beat cream cheese until smooth and creamy, then mix in eggs one at a time and add vanilla extract.
Once smooth, and working in batches, if necessary, mix in powdered sugar.
Pour filling over cake batter, then place baking dish in oven.
Bake for 50-60 minutes, or until edges are lightly browned and have pulled away from the sides of the pan. Center should still be a little jiggly.
Remove from oven and let cool 10-15 minutes, or until set. Enjoy!