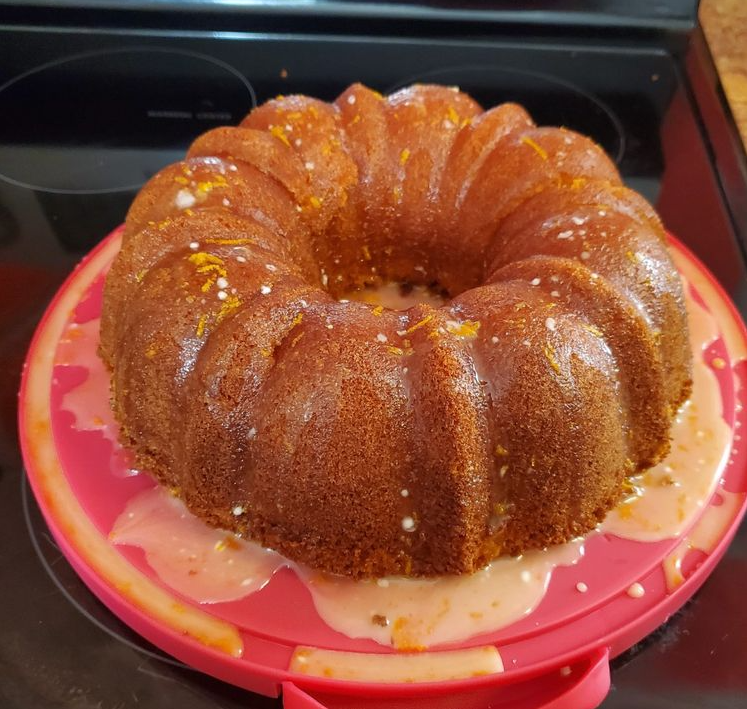 This pineapple cake is as easy to make as a mix and is spongy, moist and delicious every time! All the flavors of pineapple upside-down cake, made simple, and it's sure to please everyone!
This simple cake is the one my mother always made for us growing up! It was one of my favorite desserts back then and it still is today.
What I like most about this pineapple cake is that I can keep the ingredients in my pantry and make them when I need them, without having to make special trips to the grocery store. It's also infallible and delicious every time!
Pineapple cakes are known to be incredibly moist and full of flavour. The icing on this pineapple cake is really basic, but it oozes in every inch and the first bite, you'll be in pineapple heaven! The other great thing is that this cake is even better the next day.
INGREDIENTS
1 can of 20 ounces of crushed pineapple
1 can of yellow cake mix
1 pack of instant vanilla pudding ( 4 servings)
4 eggs
¾ cup Vegetable oil
1 vanilla bean, halved, spoon scraped vanilla or 1TBSP vanilla extract
1 cup powdered sugar
1 tablespoon melted butter
Confectioner's Glaze: Mix ½ cup powdered sugar and 1 tablespoon cold milk; whisk until well blended. Cover with plastic wrap until ready to use.
INSTRUCTIONS
Preheat the oven to 350F.
Spray a 12-cup baking pan with cooking spray.
Drain pineapple; measure ¾ cup of juice to use with cake mix.
Reserve remaining juice for cake mix.
Beat cake mix, pudding mix, eggs, oil and ¾ cup pineapple juice in a large bowl with an electric mixer for 2 minutes.
Scrape half a vanilla bean; combine with cake batter or mix 1 tablespoon of vanilla extract into the cake batter.
Stir in the crushed pineapple.
Pour into prepared pan.
Bake for 38 to 42 minutes or until a toothpick inserted in the center of the cake comes out clean.
Dip Mix :
Mix the remaining pineapple juice, powdered sugar and melted butter in a small bowl while baking the cake.
Scrape the other half of the vanilla bean and mix with the juice mixture or stir in the remaining tablespoon of vanilla extract.
Remove the cake from the oven and place it on a rack.
Drill holes in the cake with a skewer at ½ inch intervals while it is still warm and in the pan.
Pour the dipping mixture over the cake (NOTE: If the dipping mixture begins to build up, drill additional holes). Let cool in pan for 30 to 40 minutes, then turn cake over on a serving platter; remove pan. Cool completely, then drizzle with confectioner's glaze, if desired.
Source: allrecipes.com