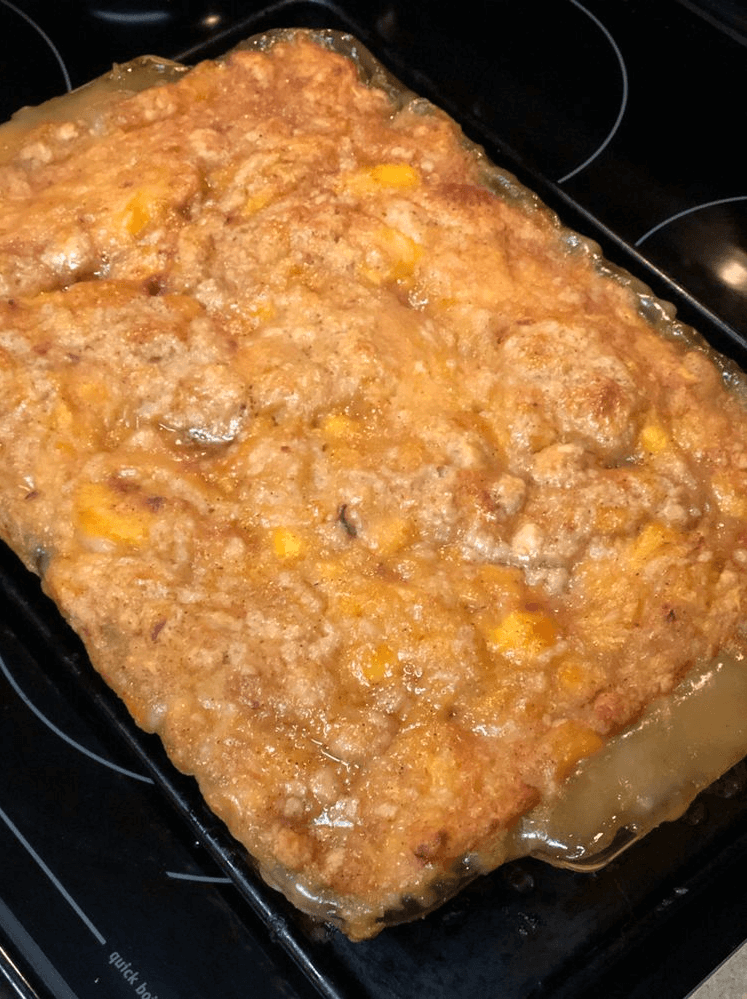 This rich and creamy bread pudding is a truly decadent and comforting dessert.
This has yet to be one of the best bread puddings yet…As a diabetic I altered the condense milk to a cup of lactose free milk with 10 pkgs of splenda…and half the amount of sugar for the carmel…It still was a dream in our mouths.
Awesome…used canned peaches and it was wonderful!
This is a wonderful variation from the plain old bread pudding. I will definitely make it again. The caramel sauce is also great on other desserts.
Amazing! My hubby and I loved this dessert! I added an extra cup of bread and left the crust on. I also used 2 large peaches and diced them up pretty small. And I can't say enough about the sauce – it's to die for!
Please continue to Next Page (>) for the full list of ingredients and complete cooking instructions.