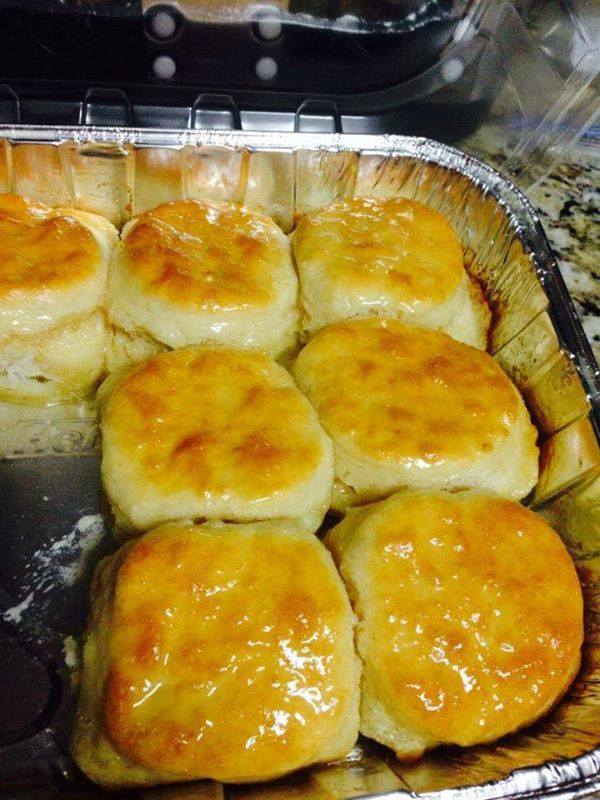 These 7 Up cookies are the easiest to make and they're perfect every time!
All right, my friends. I've done it now.
I don't know if you've ever heard of 7 Up cookies, but they're so much better than they look. Really better.
In fact, I think they're a perfect copy of the KFC cookie recipe and you all know the Colonel knows his cookies. The love of butter biscuits and stuffed biscuits.
So, as you know, my father perfected the homemade cookies and I shared the recipe with you. These cookies are amazing.
They're certainly not hard to make, but they're definitely harder than those guys.
So I vote you guys do both and tell me which one you like better. Honestly, I can't choose myself – I prefer my dad's recipe, but I like the ease of it.
They're both cookie winners, in my opinion.
You mix them up very quickly, pat them with a little more Bisquick, and then cut your cookies.
That's where the butter comes in.
You knew I wasn't going to make cookies without butter, didn't you?!
All you have to do is melt the butter and throw it into an 8×8 baking dish and put the biscuits in the puddle of melted butter.
Could I be a 7 Up cookie in my next life, please? Just by floating in a puddle of butter.
I like mine coated with lots of butter and raspberry jelly.
They're also perfect with sausage sauce or chocolate sauce!
Ingredients
4 cups Bisquick
1 cup sour cream
1 cup 7-up
½ cup melted butter
Directions
Mix Bisquick, sour cream and 7 up. Dough will be very soft – don't worry Knead and fold dough until coated with your baking mix. Pat dough out and cut biscuits using a round biscuit / cookie cutter.
Melt butter in bottom of cookie sheet pan or 9″x13″ casserole dish. Place biscuits on top of melted butter and bake for 12-15 minutes or until brown at 425 degrees fahrenheit.