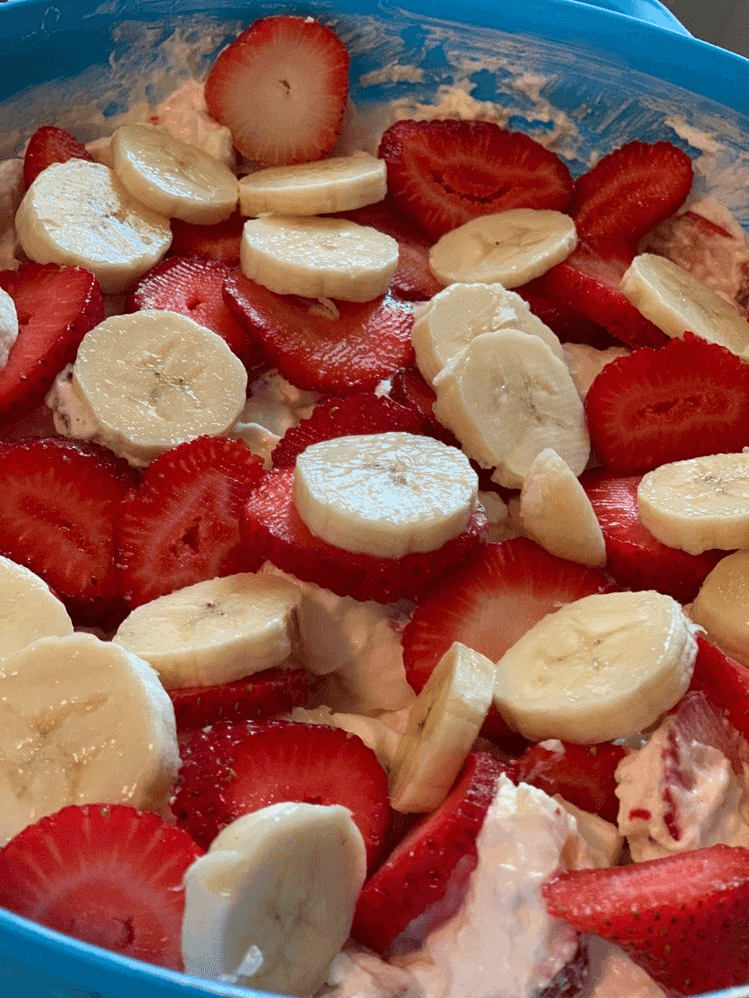 I love everything about cheesecake. I mean, who doesn't? It's my recipe for any encounter. It's always a big hit and people ask me for the recipe. I love it because it's so easy to make and it gives the best of the delicious sides. This salad was very creamy and the mix of strawberries and bananas was a perfect match. It's the perfect salad for potlucks or barbecues and it's a guaranteed success!
This salad can be prepared with or without marshmallow. I made it with both and it is always delicious without. It would also be great with other mixed fruits.
Ingredients :
1 package of cream cheese, softened
16 oz. vanilla yogurt
1 jar of fresh whipped cream, thawed
1 package (3½ ounce) instant cheesecake-flavoured pudding or pie filling
½ bag of miniature marshmallows
3 pints of strawberries, sliced
4 bananas, sliced
1 box of raspberries (optional)
Instructions :
In a bowl, mix the cream cheese, yogurt, pudding and let cool with a whisk until creamy.
Stir in the marshmallows.
Stir in fruit.
Garnish with more fruit.
source: Allrecipes.com