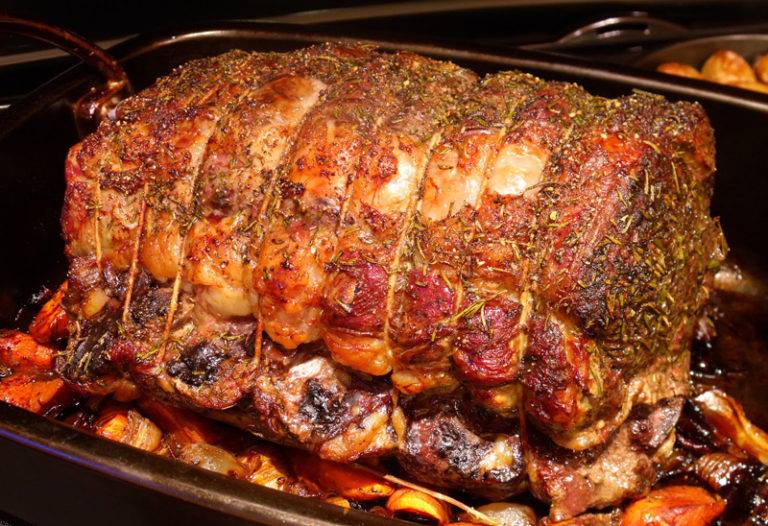 This Dijon Rosemary Crusted Prime Rib Roast is perfect for a cozy family meal or holiday dinner. A standing rib roast is coated in a simple rosemary and dijon mixture before roasting away in the oven. The pan dripping are combined with pinot noir for a delicious Au jus.
IT'S 3 DAYS POST HOLIDAY AND I'M STILL UP TO MY EYEBALLS IN PRIME RIB.
I mean, life could be worse. Like, I could be up to my eyeballs in cookies. Wait, that wouldn't be bad either.
To say I love this prime rib recipe is an understatement. It's so easy (true!) and turns out incredibly delicious every single time. Back in 2011, I found this recipe in a Cooking Light Magazine. It looked simple enough and so I made it for Christmas Eve dinner. Everyone loved it.
For Ingredients And Complete Cooking Instructions Please Head On Over To Next Page Or Open button (>) and don't forget to SHARE with your Facebook friends