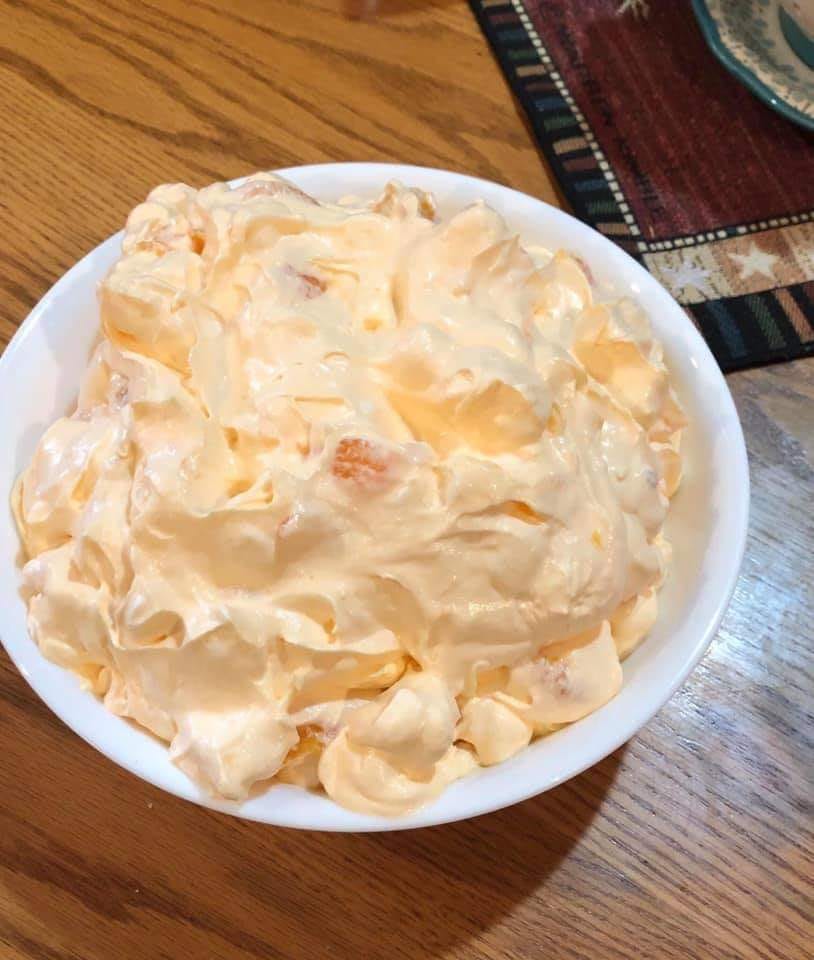 Is it a salad or a dessert? You decide. This Orange Creamsicle Salad is an old-fashioned favourite. Versions of it have been around for generations! In my family, it's typically served at special occasions like Thanksgiving or Christmas dinner. It's sweet, creamy, fluffy and delicious.
Orange Creamsicle Salad
Another name for it is Dairy Salad. That doesn't sound very appetizing to me and I prefer the name we call it.
Did I mention it's only 4 ingredients? You can throw this recipe together quickly if you need an extra side for dinner or want to add a bit of sweetness to the table.
Report this ad
My favourite part is when I bite into the juicy mandarin oranges that are mixed throughout.
You might also like this Cherry Salad, Pineapple Fluff with Pretzels, orange extract or Orange Julius recipe.
Do you have any recipes for dessert-like salads? I'm always looking for more recipes to try!
For Ingredients And Complete Cooking Instructions Please Head On Over To Next Page Or Open button (>) and don't forget to SHARE with your Facebook friends