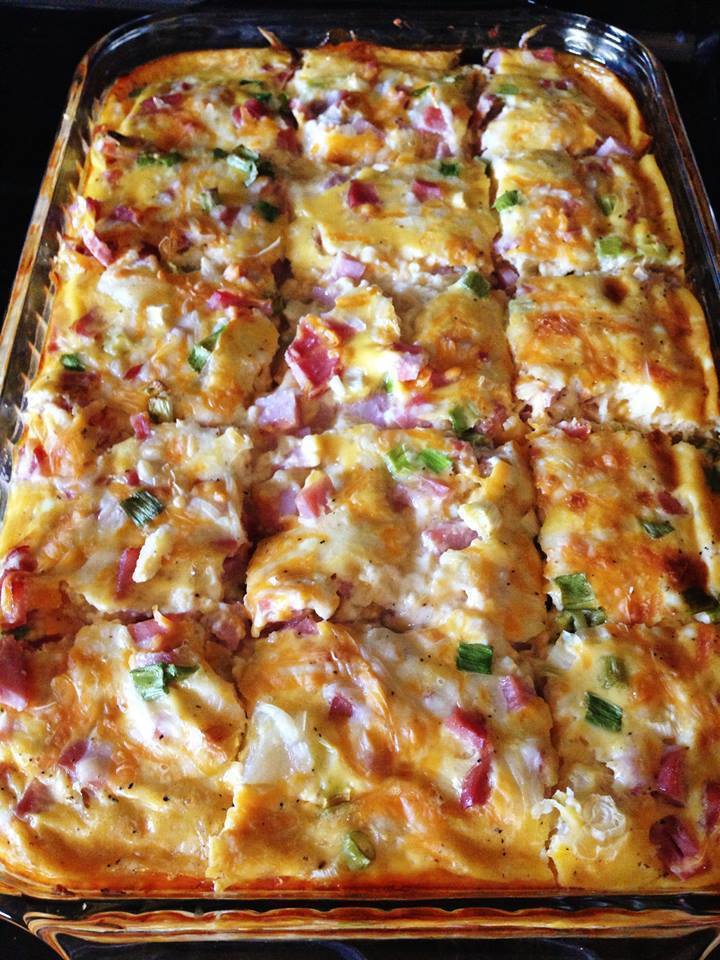 Farmer's Casserole is an excellent way to start your day! It combines great ingredients in each bite and is a delicious breakfast! My mom brought this recipe with her while they were visiting for Thanksgiving and we made this on their last morning here.  Everyone loved it! Potatoes, eggs, cheese, ham, and onions create an amazing meal and I will be making it again for Christmas Day. It can be prepared the night before and put in the oven in the morning. I love that I won't have to spend extra time in the kitchen on Christmas morning so I can spend every minute with my family and enjoy watching my kids open their presents and see what Santa brought them!
We had a really wonderful week with my parents and it is always so sad when they go back home.  On their last night here, we got out my wedding videos and showed the kids their mommy in her big white dress, with tears rolling down her cheeks, dances, speeches, and their "young" mom and dad get married! My kids were a flower girl and ring bearer in my cousin's wedding in October and they have been wanting to see their parent's wedding.  We have not watched the videos in many years and it was great to relive all those beautiful memories from ten years ago. I am always thankful for so many things and I am truly blessed for my wedding day, husband, two beautiful children, our parents, families, friends, and our amazing life and home in Arizona!
Please continue to Next Page (>) for the full list of ingredients and complete cooking instructions.