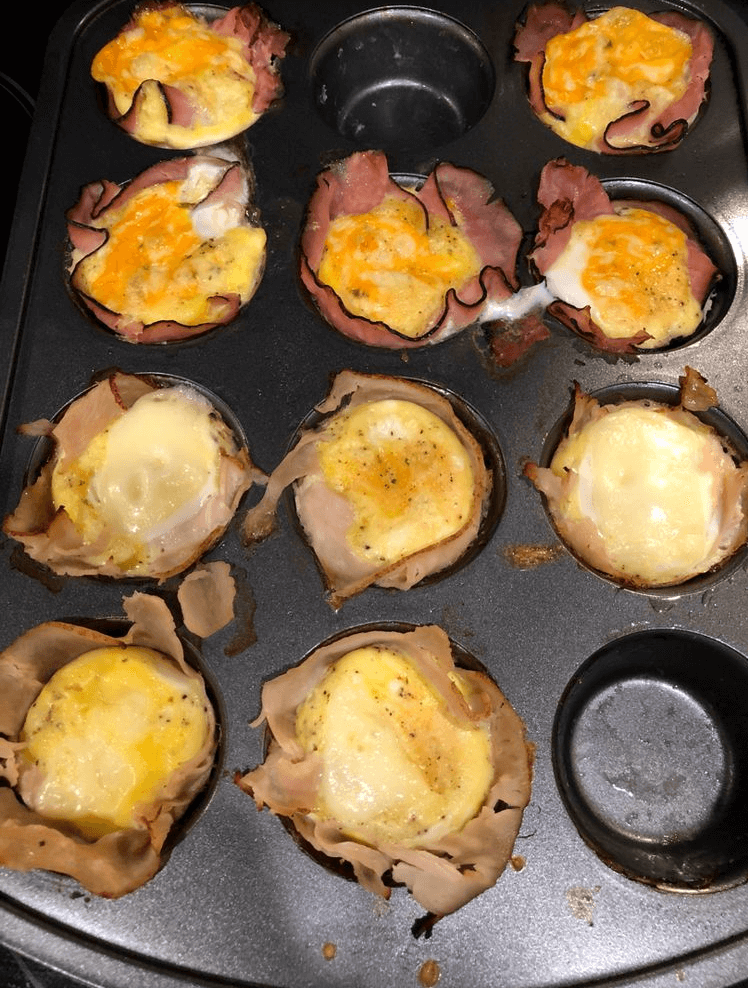 Egg cups baked with ham and cheese are the ideal breakfast, rich in protein and low in carbohydrates, which can be prepared in advance in a muffin tin and quickly reheated on busy weekday mornings.
Everyone warned me that two would be harder than one, but damn it, they're right! To say that our mornings are a little hectic would be an understatement. By the time I breastfeed the baby, change a billion diapers and my two-year-old son sits down long enough to have breakfast, I can barely take two sips of my coffee. These pre-prepared eggcups and hams have totally changed things for several reasons:
Lean: two of these egg muffins contain less than 200 calories and provide more than 20 grams of protein! Now that I'm finally back at the gym, protein is even more vital for muscle function.
INGREDIENTS
Cooking spray, for frying pan
12 slices of ham
100 g grated cheddar cheese
12 large eggs
Salt
Freshly ground black pepper
Chopped fresh parsley for garnish
MANAGEMENT
Preheat the oven to 200ºC and grease a 12-cup muffin tin with cooking spray. Line each pan with a slice of ham and sprinkle with cheddar cheese. Crack an egg in each slice of ham and season with salt and pepper.
Bake until eggs are cooked through, 12 to 15 minutes (depending on how well the yolks run).
Garnish with parsley and serve.