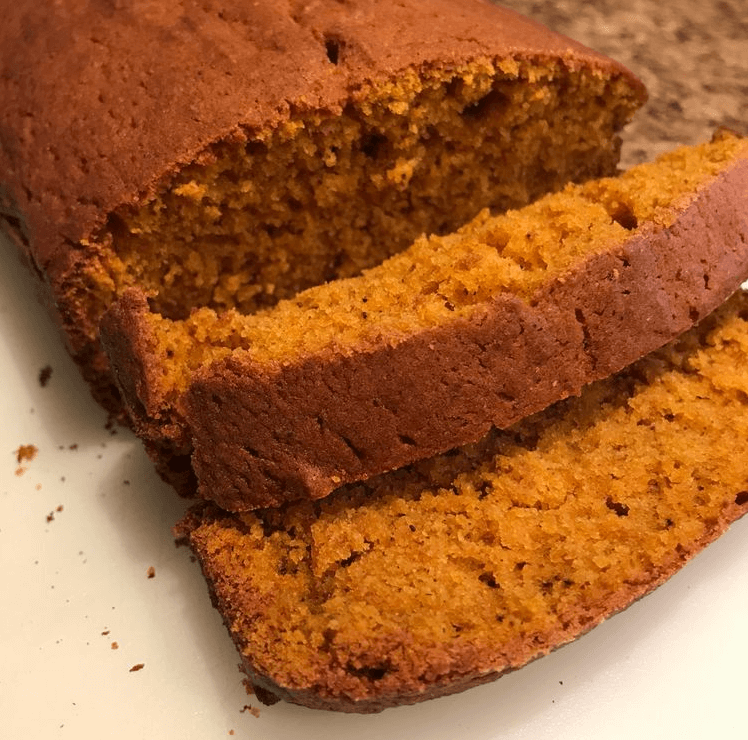 Kids love it, adults love it… this pumpkin bread is hard to beat!
My grandmother cut this pumpkin bread recipe out of a magazine over 50 years ago, and it's the family recipe that I liked the most. One of my clearest childhood memories is baking the bread with my mother and taking it with me to every potluck dinner in the neighborhood and to Christmas and New Year's parties. Now I make this pumpkin bread with my own children and it is just as wonderful today as it was back then. It's easy to make – just mix and stir a little, put it in the oven and in about an hour you'll have a house that smells like sweet autumn spices and two delicious pumpkin breads.
This is the original recipe from my grandmother's recipe box; as you can see, it has had its share of overflows!
INGREDIENTS
Makes 2 loaves of bread
2 cups canned pumpkin
3 cups of sugar
1 cup of water
1 cup of vegetable oil
4 eggs
3 1⁄3 cups of all-purpose flour
2 teaspoons baking soda
2 teaspoons of cinnamon
1 teaspoon of salt
1 teaspoon of baking yeast
1⁄2 teaspoon of nutmeg
3⁄4 teaspoon of ground cloves
DIRECTIONS
Heat the oven to 350.
In a large bowl, mix pumpkin, sugar, water, vegetable oil and eggs.
Beat until well blended.
In another bowl, measure the flour, baking soda, cinnamon, salt, baking powder, nutmeg and cloves and mix until well blended.
Slowly add the dry ingredients to the pumpkin mixture, beating until smooth.
Grease two 9 x 5 inch bread pans and sprinkle with flour.
Divide the dough evenly between the two pans.
Bake for 60-70 minutes or until a toothpick inserted in the center comes out clean.
Let cool for 10-15 minutes, then remove the pans by turning them onto a rack and patting the bottom.
Slice and serve plain, buttered or with cream cheese.