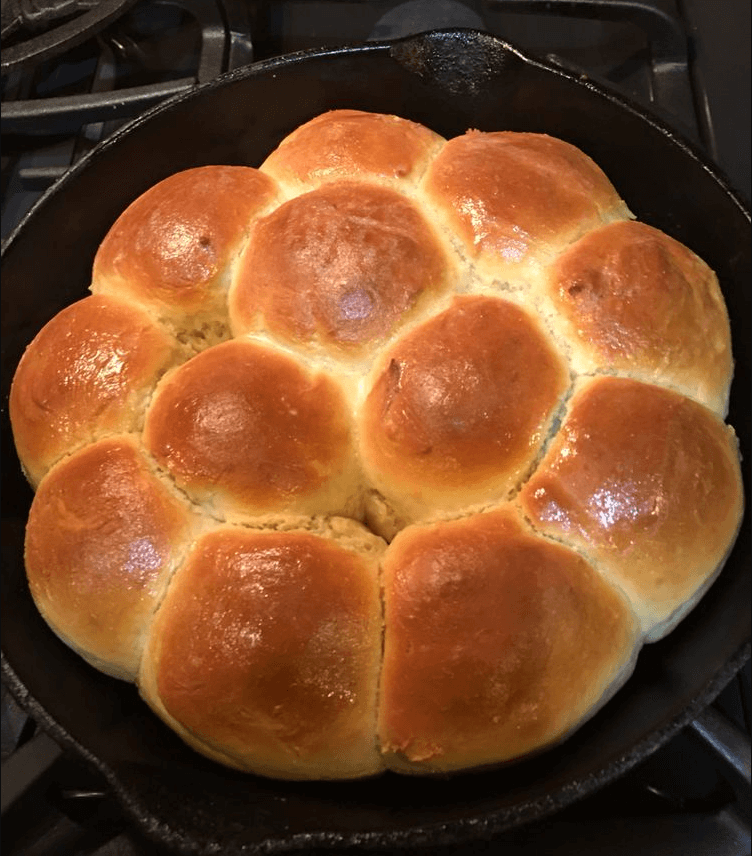 Rapid Rise pan-fried yeast rolls will have homemade buns on your table in less than an hour, without the need for a stand mixer!
My recipe for the best homemade buns has been made in millions of homes around the world. It takes three hours to make them from start to finish and they are absolutely divine! But I also understand that sometimes you have to make buns QUICKLY. So I now offer you a quick and divine yeast bun in itself, as well as a perfect recipe for you to keep your sleeve on for those nights when you want to quickly serve hot homemade buns.
Instant dry yeast is very similar to active dry yeast and can be used interchangeably in the same quantities in recipes. The difference is that Instant Dry Yeast has a smaller granule and does not need to be dissolved in water to be used in a recipe. It does not need to be proven, i.e., it does not need to rest in a hot liquid with sugar to start growing. It starts to work in the recipe instantly, reducing the rise time.
INGREDIENTS
1 tablespoon instant dry yeast
1 cup of hot water
1/4 cup honey
1/4 cup melted salted butter
1 teaspoon of salt
1 large egg
2 1/2 to 3 cups all-purpose flour
INSTRUCTIONS
Preheat the oven to 400 degrees F.
In a large bowl, mix yeast, water and honey. Stir in melted butter, salt and eggs until well blended.
Slowly add the flour, 1 cup at a time, until the dough forms a ball and comes away easily from the sides of the mixing bowl.
Divide into 12 equal pieces and form into balls. Place in a 12-inch cast-iron skillet. Cover and let rise for 20 minutes, or until the dough has doubled in volume.
Bake in preheated oven for 25 minutes. Brush with another tablespoon of melted butter if desired.