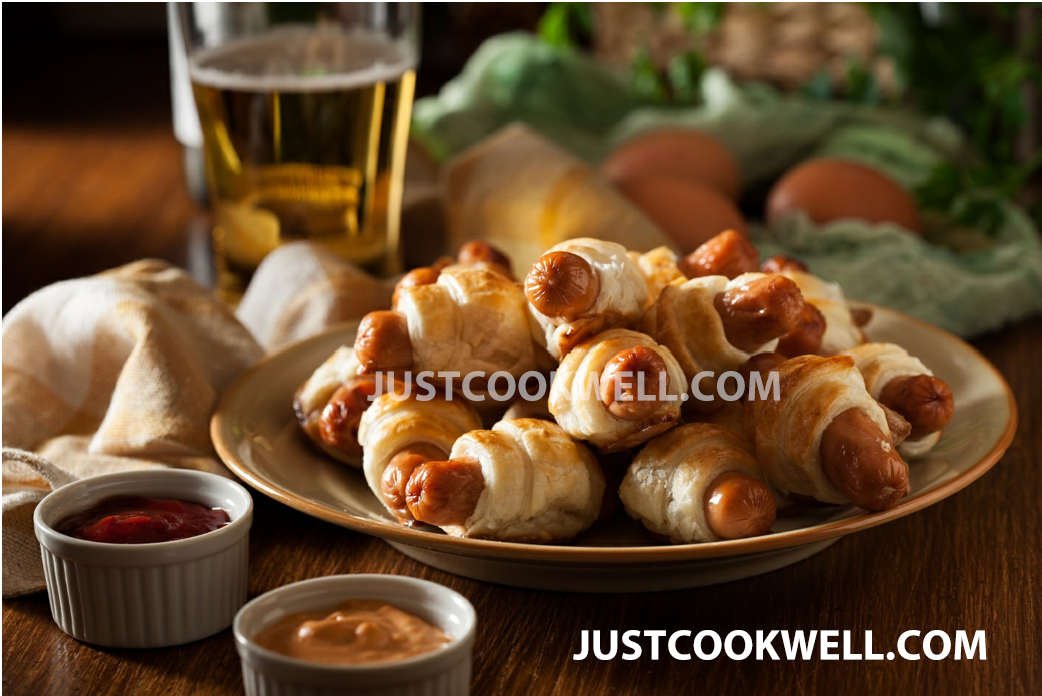 When it comes to vintage appetizers, you can't afford to miss this amazing crowd pleaser. It shines as a star at your serving table. Pigs in blankets were very popular in the 1970s and still are today.
Serves 12 | Prep. time 15–20 minutes | Cooking time 15 minutes
Ingredients
½ cup cold water
2 cups Bisquick baking mix
12 frankfurters
Flour to dust
Directions
Preheat the oven to 350°F. Combine the cold water and baking mix in a medium-large bowl.
Mix well to prepare a soft dough. Continue kneading until you get a flaky dough.
Roll over a lightly floured surface to prepare a 12-inch square.
Cut into 4 strips and make 3 rectangles from each strip.
Wrap each of them around one frankfurter.
Pinch the edges to create a firm seal.
Arrange the pigs in blankets over a greased baking dish and bake for about 15-20 minutes. Serve with your choice of dipping sauce or ketchup.