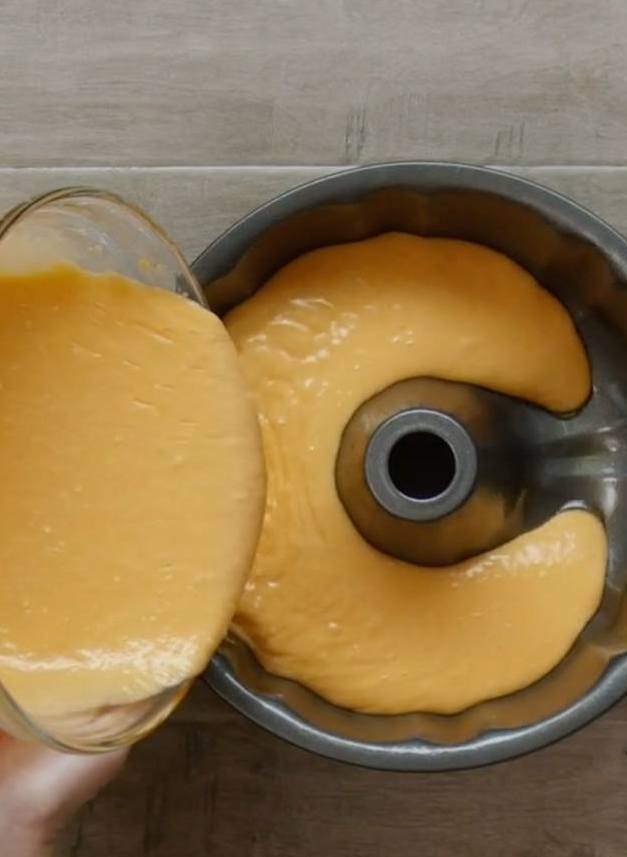 If you're looking for a simple summer dessert recipe, look no further…this orange juice cake is exactly what you need! Bursting with mouthwatering flavors of citrus and nutty pistachio, it's just like eating a fluffy creamsicle with a crunchy nut topping. Perfect for any summer evening or as a care package treat, this orange juice cake provides the perfect balance of sweet and light leaving our guests feeling just the right amount of sweetly satisfied. There's just something about the light citrus flavors that come with summertime and who can resist a slice of moist and delicious cake.
We gave this recipe a try for the first time boy how surprised we were to find out how much everyone loved it, especially the kids! Usually, they only like something that's loaded with sugar, chocolate, and every sprinkle in the house, so imagine our surprise when they came up asking for a second piece. And it was fun to have them get involved with making the cake – because that always seems to make something taste even better.
This is a dessert that isn't just a kid-friendly dessert, but everyone-friendly, and it's easy to share with a neighbor as a welcome to the neighborhood or as a part of a care package. Give this dessert recipe a try!
Please continue to Next Page (>) for the full list of ingredients and complete cooking instructions.