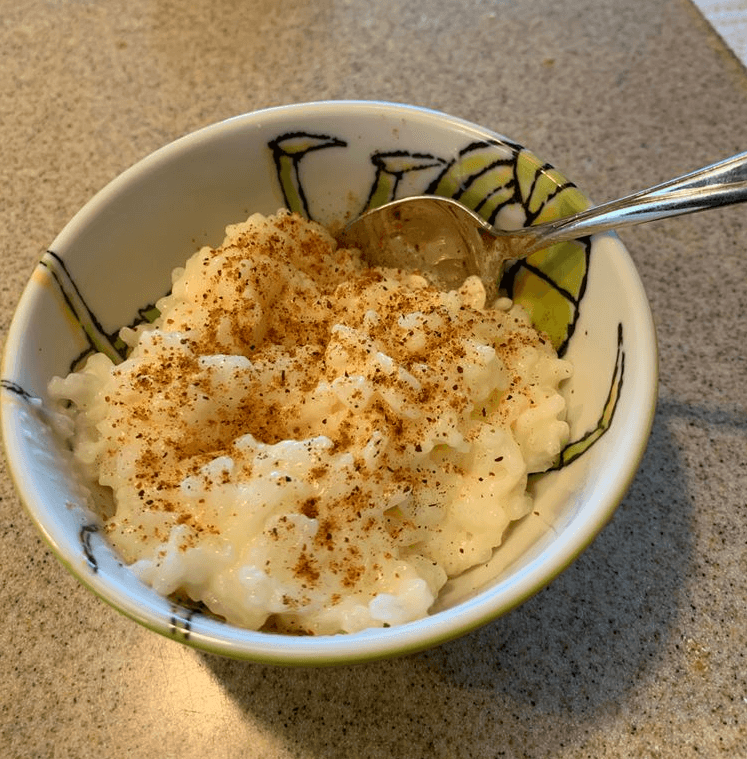 Who wouldn't like rice pudding? This rice pudding is an old-fashioned mixture of rice, sugar and milk made with an egg. This creamy, old-fashioned rice pudding has just the right amount of vanilla flavor, and if that's your thing, you can sprinkle a little cinnamon on top for extra flavor, or add raisins.
Our love for rice pudding came from my grandmother, who is a great lover of rice pudding. It's not because I'm her grandson, but my grandmother makes the best rice pudding there is. Every time we spend the night at my grandparents' house, we always wake up with the aroma of her rice pudding. We were always excited to eat it because we know that it is something that will not only fill our stomach but also feed our soul. Luckily, my grandmother shared this recipe with us, and we were able to create a version of it. Try this old-fashioned creamy rice pudding recipe and enjoy it with your family and friends.
Ingredients :
1 ½ cups cooked rice
2 cups of milk, divided
¼ teaspoon of salt
⅔ cup golden raisins
(1) egg, beaten
⅓ cup white sugar
1 tablespoon of butter
½ teaspoon vanilla extract
Itinerary :
Add and mix the cooked rice, 1 1/2 cups of milk and salt over medium heat in a saucepan. Cook until thick and creamy and stir for 15 to 20 minutes. Stir remaining 1/2 cup milk, golden raisins, beaten egg and white sugar into rice mixture, stirring continuously. Continue cooking until egg is set for 2-3 minutes. Remove pan from heat; stir butter and vanilla extract into pudding.
Note:
Pour into a heavy saucepan to boil the milk, and put the saucepan over medium heat. Reheat the milk, stirring frequently. Sometimes scratch the bottom of the pan to prevent burning or sticking. Heat is released as it heats and tiny bubbles appear at the bottom. Look for a temperature of about 83°C when using a thermometer.
Nutritional Information :
Per serving: 330.5 calories; 63.9 mg cholesterol; 237.3 mg sodium; 8.2 g protein; 61.1 g carbohydrate.