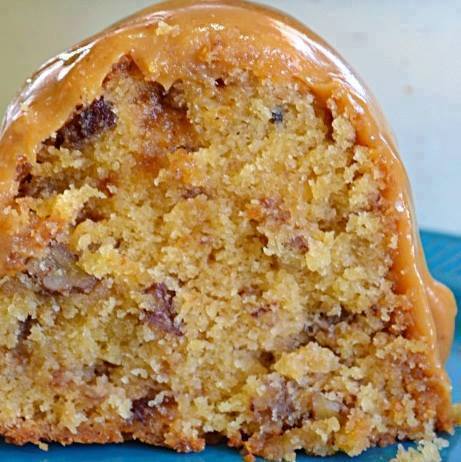 This cake is covered in so much maple glaze that the hole in the middle is filled with it!
Hey, everyone! I am so excited to tell you about this wonderful brown sugar and maple glaze cake recipe that I found over on the Making Memories With Your Kids blog. Erin, the founder of the blog is a dessert genius! At first glance, I thought this cake would be pretty hard to make but much to my amazement, it was a cinch! Just check out all that glaze on this cake, too! Mounds of the stuff. You may need a spoon just for eating the glaze!
Erin, from Making Memories With Your Kids, says you can cut the glaze recipe in half if you want less of it.
I bet you are just dying to know how to make this recipe, aren't you? All you have to do is hop on over to the next page and you'll see a complete list of ingredients and instructions. Happy cooking!
For Ingredients And Complete Cooking Instructions Please Head On Over To Next Page Or Open button (>) and don't forget to SHARE with your Facebook friends