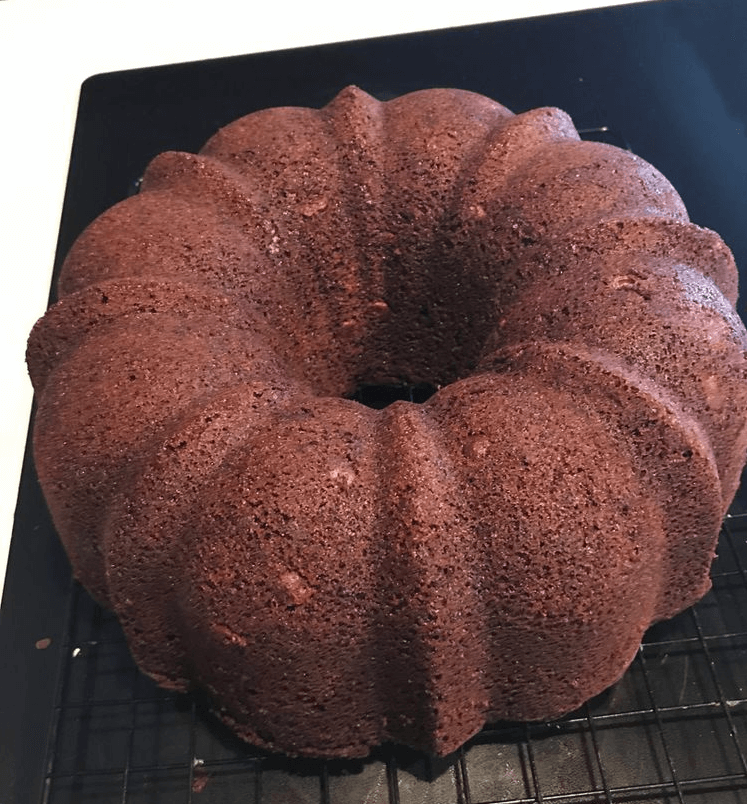 My friend and I were talking about cake a few days before she died. We both got a kick out of the big cake debate because of the turmoil over the "box mix".
She said, "I'm going to make cake mixes for my next three recipes". I think it came from an incident on her facebook page where someone had gotten upset about using cake mix. She has never shied away from controversy and I love that about her! When I came across this recipe from Granny's, I knew I had to make it. It wasn't just a box of cake mix, it was also a box of brownie mix! I can't imagine anything more outrageous.
How to make a chocolate brownie
Be sure to add only the ingredients listed on the ingredient list. Do not follow the instructions on the mixing box.
Try sifting the cake mix and brownie mix in my bowl to avoid lumps.
That's a lot of ganache! If you don't want to use all of it on your cake, feel free to save it for ice cream or other treats!
This cake only takes a few moments to prepare and tastes really delicious. The crumb is fine and the texture is smooth. I love the semi-sweet chocolate ganache, but if you prefer milk chocolate, feel free to substitute it.
Ingredients
Cake
1 box of chocolate cake mix
1 can of fudge brownie mix
4 eggs
1 1/4 cups of water
1 cup of oil
Ganache
1 cup heavy whipping cream
1 bag of semi-sweet chocolate bites
Instructions
Heat the oven to 350 degrees. Prepare a bundle pan with baking spray or use the butter/flour method.
Mix the first five ingredients in a large bowl and whisk for 2 minutes or until the lumps have almost disappeared.
Pour the batter into the prepared pan and bake for 50-55 minutes.
When baking is complete, remove the cake and let it cool in the pan for five minutes. Carefully turn the cake onto a wire rack and let it cool for another 30 minutes.
Ganache
Place the thick whipping cream in a large microwave-safe bowl and heat for about 2 minutes. You want the cream to be just boiling.
Gently pour chocolate chips into the cream… it can rise and bubble and it's good.
Let it rest for 5 minutes. Whip the chocolate and cream until they are shiny and smooth, about 1 minute.
Pour over the cooled cake and serve.
source: Allrecipes.com