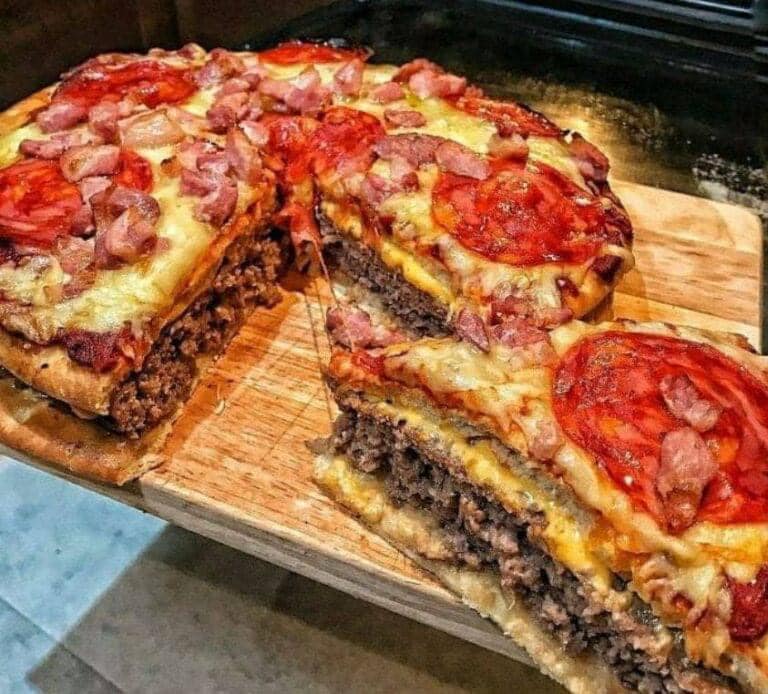 Pizza burger pie may very well be the best comfort food recipe you will ever make. A deep dish pizza bread crust holds this ground beef pizza together. It's warm and cheesy and packed with Italian flavor.
I feel like when I stumble across a recipe that is one of the best things I have ever made, according to my sons, then I MUST share it! Isn't that what this site is all about?
This pizza burger pie was hard for me to photograph, and I admit the pictures didn't turn out the best. But the taste! A HUGE home run for MOM! My family LOVED it!
Please continue to Next Page (>) for the full list of ingredients and complete cooking instructions.