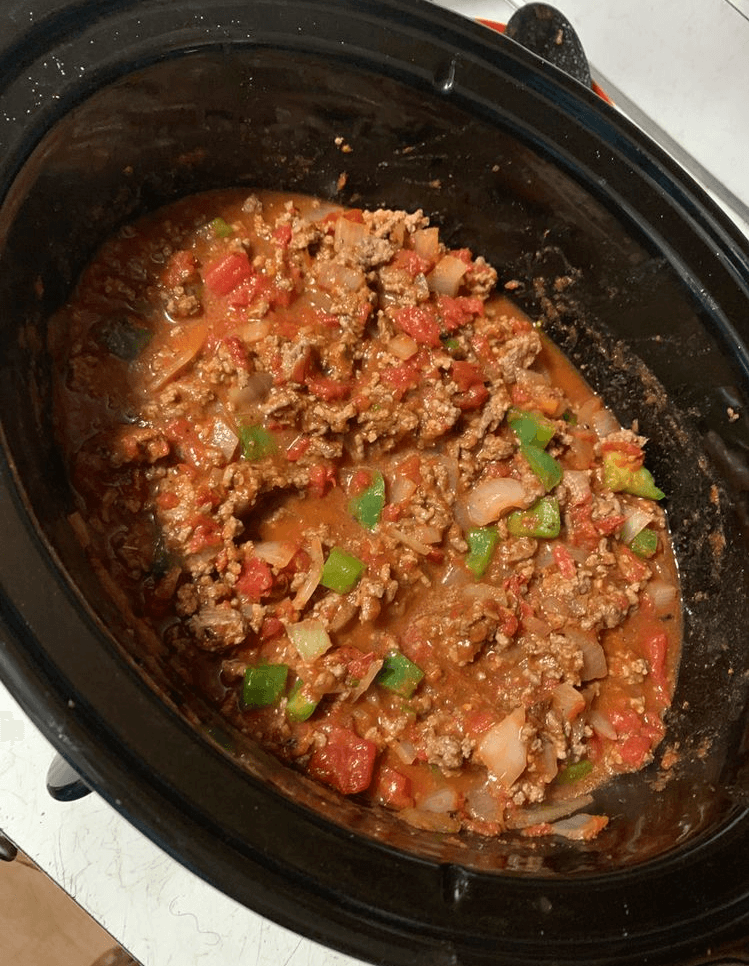 CHILI RECIPE THAT IS WHIPPED TOGETHER IN JUST 10 MINUTES AND COOKED IN THE SLOW COOKER. THIS IS THE EASIEST HEALTHY WEEKNIGHT DINNER THE WHOLE FAMILY WILL LOVE.
Mmm it's the time of year to hunker down and stay warm. What better way to do that then with this Keto Chili Recipe!
I love easy low carb dinners and this one fits the bill. In under 30 minutes you'll have it all thrown in the crockpot and letting the magic happen. This is by far one of the easiest weeknight dinners out there that the whole family will love. Much like this Unstuffed Cabbage Soup. YUM.
IS CHILI LOW CARB AND KETO FRIENDLY?
It seems that many people wonder if you can eat chili while on the keto diet. Traditional chili unfortunately is not low carb. Traditional chili has a ton of beans in it and those are unfortunately not low carb.
No fear though! We've made Keto Chili that is free of any beans and packed with that delicious chili flavor you are craving this season.
INGREDIENTS
2 pounds lean ground beef (cooked and drained)
1 small onion ,chopped
3 bell peppers , seeded and diced
5 cloves garlic , minced
2 (15oz) cans diced tomatoes
1 1/2 cups beef stock
2 Tablespoons chili powder
1/4 teaspoon cayenne pepper (or more to taste)
1/4 teaspoon Italian seasoning
6-8 turns freshly ground black pepper
1/2 teaspoon sea salt
INSTRUCTIONS
Add everything to the slow cooker and stir together.
Cook on Low for 6-7 hours or High 3-4 hours.