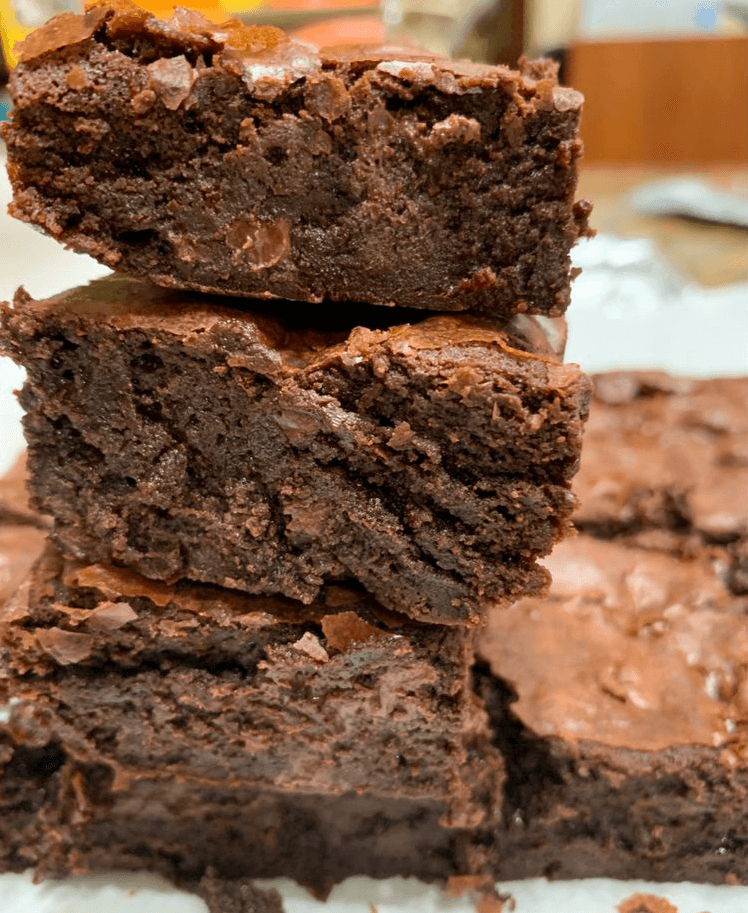 Melt-in-your-mouth chocolate brownies with just the right hint of bourbon. Pecans are optional for those who may have allergies.
Thank you for a great recipe! The only change I made was using cream bourbon which added to the rich flavor. I think pairing one of these brownies with butter pecan ice cream would be amazing!
Ingredients :
– Bottom Layer :
1/4 Vegetable Oil
1/4 Water
1 can Brownie Mix
2 Eggs
– Middle layer
1 Jar Jet-Puffed Marshmallow Crème
– Top Layer
3 Cups Rice Krispies
2 Cups Semi-sweet chocolate chips
1 Cup Peanut Butter
Instructions :
1 – Spray a pan with cooking spray . Bake Brownies as directed on can and let to totally cool.
2 – Sprinkle Jet-Puffed Mallow Crème . Put chocolate chips & peanut butter in a medium-sized microwave bowl until well mixed for 1 min.
3 – Once melted stir in Rice Krispies & spread equally over mallow crème . Cover & chill for 3 hours before cutting into squares.
Serve warm & Enjoy !!