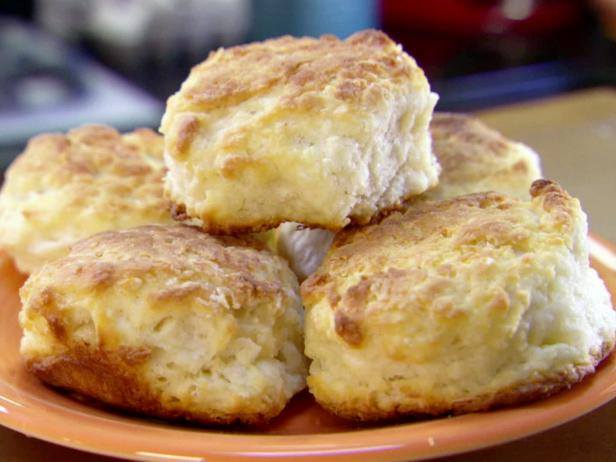 Biscuit making doesn't get any simpler than these 3-Ingredient Biscuits. Slather them with butter and you won't believe how deliciously light and tender these biscuits are.
There's actually 2 ways to make 3-Ingredient Biscuits and I've made them both.  They can be made with butter or shortening. The slightly taller and more golden ones in the pictures are made with butter.
Which type you prefer is really a matter of personal preference. I think butter biscuits have a better flavor and they have a flakier texture.
Shortening Biscuits are old-school southern biscuits like the ones at Cracker Barrel. They are crumblier in texture. They are also smoother on top and don't rise as much. In the picture above, the biscuits in the front and middle are made with butter and the ones in the back are shortening.
For Ingredients And Complete Cooking Instructions Please Head On Over To Next Page Or Open button (>) and don't forget to SHARE with your Facebook friends