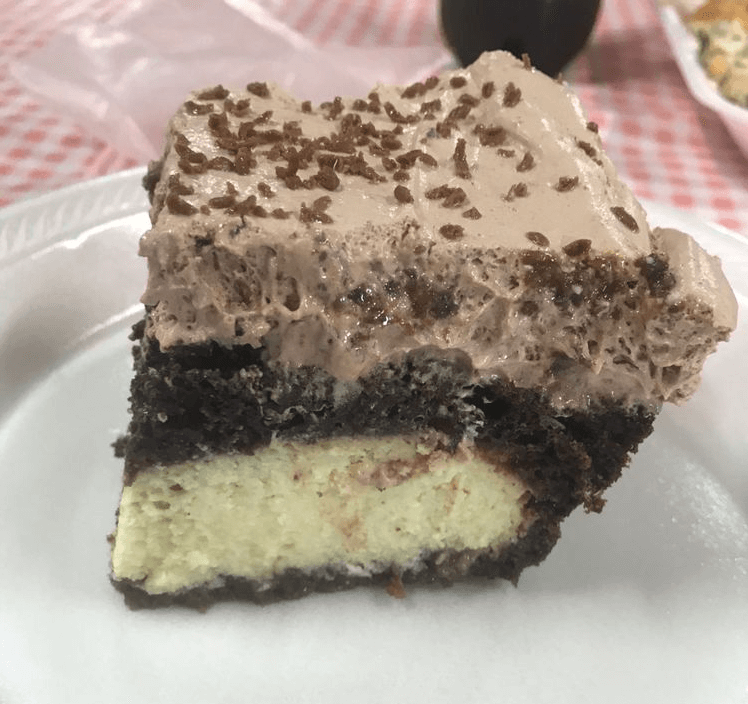 As per other Posters, after preparing this cake I put saran wrap over the cake and put the pudding topping on the cake the next day.You can also put the pudding on the cake but be sure to put it in the Fridge.
I've been making this cake for years, it's awesome!! My grandma used to make it when I was a kid. I just made this cake the other day using Lemon cake mix and lemon pudding in the frosting…AWESOME!!
This is one of the BEST cakes I have ever made. I was a little leary because the reviewers either loved or hated it…no in between. I had to make dessert for the bosses birthday and tried this.
This is a great cake for a crowd. Because it is so rich it severs a lot of people and there sure won't be any leftover if your serving a crowd. My family loves this cake and I always make this when we are having party's.
Ingredients
1 box marble cake mix
2 pt ricotta cheese
3/4 c sugar
4 eggs
1 tsp vanilla
3 3/4 oz instant chocolate pudding
1 c milk
8 oz whipped topping
Directions
1. Mix Cake mix as directed on box. Pour this into a 9×13 cake pan that is greased and floured.
2. In a bowl combine the ricotta, sugar, eggs,and vanilla. Mix well. Spooon over top of unbaked cake. Bake for 1 hour in a 350 degree oven. Cool completely.
3. Mix pudding with the milk and fold in whipped topping. Spread over cake and then refrigerate until topping is set or ready to sevre.
4. NOTE: For marble cake you can use a yellow cake mix and hold out one cup of yellow mix already made and mix 1/4 cup of cocoa into the one cup of yellow mix. spoon the cocoa mix over yellow cake mix and run a knife thru it to make a marble cake.